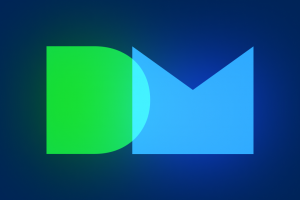 This saves hours of work each week spent on filing, sorting papers and organizing electronic documents, and trying to find documents and photos. 
Rochester, NH, September 2021.
Snappii is a leading Mobile Business Apps company that enables organizations to go digital with mobile apps and forms.
Bill Gates once said, "You need information at your fingertips". Today your fingertips are on your smartphone, but can you find your photos and documents in seconds? Unfortunately, the answer has been NO. Until Now.
Introducing DocuMate Scanner app that delivers information to your fingertips in seconds. This app will dramatically increase the personal productivity of individuals and organizations and save many hours wasted looking for and sharing information.
"When people search on Google they find information instantly. Ironically, people individually and in organizations are wasting hours each week trying to find their own documents such as invoices, work orders, receipts, legal documents, etc. Also just think about how much time is wasted scrolling to find photos." says Alex Bakman, Snappii Founder and CEO. "With DocuMate Scanner people can find whatever they are looking for with just a couple of letters!"
The DocuMate Scanner app is available for free download from the Apple App Store here.
How does it work?
With the DocuMate Scanner app, users can capture, scan, sign, initial, stamp, share, make reports, find, markup, call, text.
Once captured, users can find what they are looking for instantly with just a couple of letters! The DocuMate Scanner app uses AI and OCR to understand what's there in the photos and documents.
DocuMate Scanner also eliminates the need to sort and file information. Many organizations employ people who just sort and file paper all day. On an individual level, we all know how much time is spent organizing and filing personal information. This app in fact creates a personal smart folder on users' devices that does not require any work to organize information, thus saving hours of work each week. Any piece of paper, photo, any information can be recalled with just a few letters.
Once the information is found, DocuMate Scanner also enables people to annotate and easily share it with others. Take a look at the list of features one can do with photos or documents:
– tag with specific words
– annotate with text and arrows
– add notes
– crop to focus on a specific section
– extract information for emailing, calling, and search the web
– and of course, instantly share the data using texting, emailing, and any other app.
Additionally, the DocuMate Scanner app allows its users to:
– group images into folders
– copy and paste any text from the web or notes or any other app to the app
– search the web right from the app.
No need to scroll forever to find photos, screenshots, scanned documents, tickets, invoices, licenses, bills, product information, business cards, and so on anymore. With the DocuMate Scanner app, anyone can instantly find any information.
All are welcome to try the DocuMate Scanner app at no cost. The app is available for free download from the Apple Store.
About Snappii:
Snappii is a leading Mobile Apps company for Business Apps. About 500,000 people use Snappii Business Apps in 30+ Industries around the world.
All Apps are powered by the Ultra-Fast, No code Snappii App Platform which enables native App creation and modification 30 times faster than coding by hand and costs a fraction of hiring Mobile Apps, Developers. Learn more at Snappii.com.