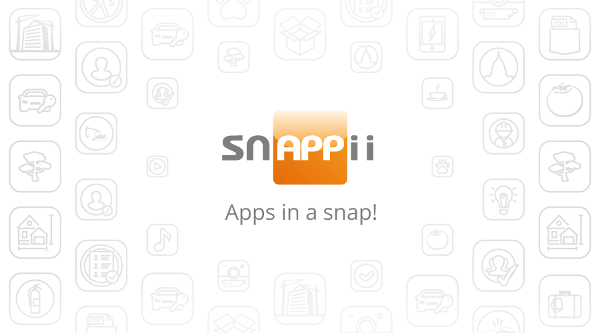 Few jobs out there will allow you to work the hours that you want. For a lot of us, it's 9 to 5, no matter what. For people that are trying to start a family, or get ahead in their own career, committing 8 hours a day to a job that you are only in for the money can be debilitating. Over the years there has been ways around this. Some apps are even specifically designed for people to make money, like Uber's model of get paid to work when you want and how you want. As the required work becomes more technology intensive, more people are making the switch to a freelancer rather than being employed by a company.
In the same way that Uber can make you money by driving people around, Snappii can make you money by selling apps to businesses. Snappii's partner program allows you to utilize its proprietary app building software, under a personal brand, to make apps. Utilizing the resources and training provided, a reseller can make business apps in a fraction of the time it takes for a developer – with no coding required. The majority of our partners have found success selling on the local business level, but some go above and beyond to sell to even corporate level accounts.
Cost of being a Snappii reseller
One of the major benefits of being a Snappii partner is that you can decide how much you want to sell the apps you create for. The fee you'll pay to Snappii every month is based off of how many apps are on your account, so as long as your selling for more than what you're paying a month, you can turn a profit. You get the check at the end of the day, not us. Since Snappii has nothing to do with your clients, you're business will get all the credit for the amazing service and support that Snappii can offer.
Building an App as a reseller
When using the platform, resellers will have a choice between Guru and Express mode. Express mode is for less complicated tasks. It also a means to use the Field Reports feature that makes building a form quick and easy. Guru, however, is much harder to use. Even without coding, Guru has almost infinite possibilities that can be accomplished, and wrapping ones head around that could be problematic.
Learning the platform, for some, may seem difficult. While it is made for the layman in that it does not use any complicated procedures to put an app together, some of the quirks can only be learned by playing with the platform extensively. To remedy this, Snappii also works with partners to create the apps that they then turn and sell to their clients. If going this route, the partner does still have to pay custom development fees for the app, but the rates will be severely discounted. This way, even if you have no interest in building an app, you can still sell them under your businesses name.
Snappii has been around since early 2012. Since then, we've made apps for a wide range of businesses from industries like construction all the way to night-clubs. Our ready-made apps are available on both the major app marketplaces, and can be downloaded for free at any time to get a general idea of how the Snappii platform works. If a user wants to customize any aspect of these apps, they can easily accomplish it themselves, or with the help of the Snappii team. If you want to submit an inquiry about a potential app idea, feel free to contact sales@snappii.com for a free quote.