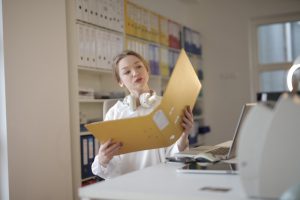 The production of office paper is having a drastic effect on our environment. Statistics from roadrunner show that the average American worker uses 10,000 sheets of paper annually, with one-third being discarded within a single day. The sheer amount of trees sacrificed for these documents is astounding and climate change is an increasingly pressing concern. In fact, it's estimated that 42% of all global wood is used to create paper — an unsustainable practice that we must come together to address. Apart from deforestation, there are other serious issues associated with the use of office paper such as waste and pollution, which must not be ignored.
Paper causes other business-related problems that have a negative impact on the entire workflow:
– paper is fragile, it can get damaged easily,
– paperwork is a manual process that takes too much time and effort from an employee. For example, retyping the hand-written reports will take hours to complete,
– mistakes are inevitable when dealing with retyping illegible handwriting.
– human errors result in taking wrong information like dates, addresses, costs, which leads to serious problems
– finally, paper documents can get lost or stolen.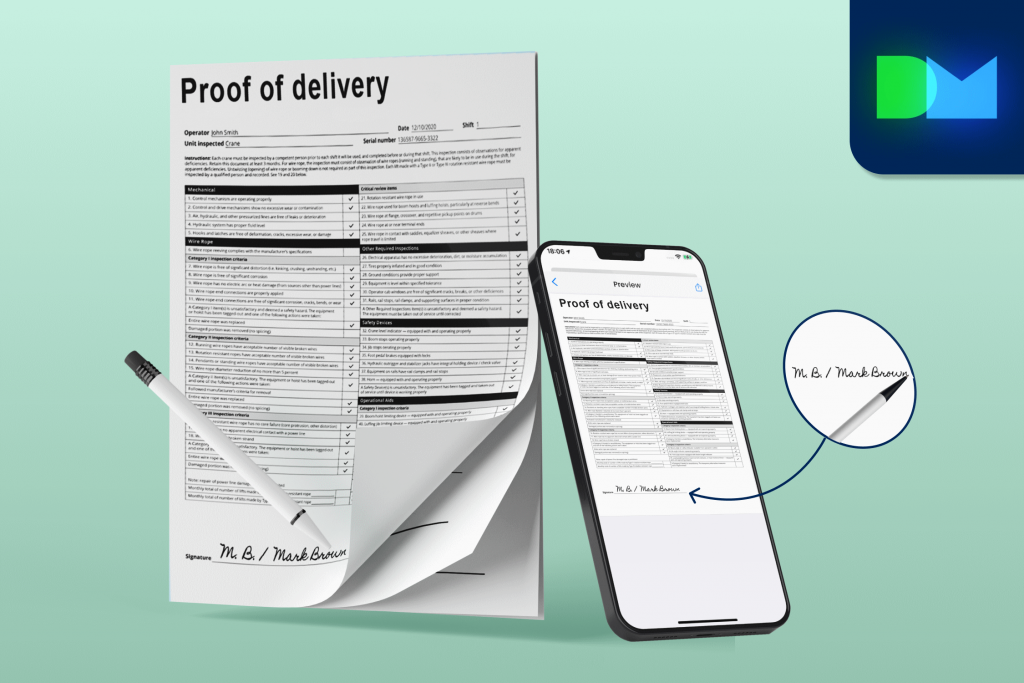 Taking that into consideration, businesses realize the importance of transitioning from their paper-based processes to digital ones. It doesn't take much effort to start this transition. Use the DocuMate Scanner app for your daily paperwork operations. It can help speed up office routine in 3 steps:
Scan a document with your phone.
Store it on your phone with 24/7 access. You can even assign a pass-code to it.
Retrieve any document in seconds with a keyword when needed.
No more clipboards and paperwork. No more need to retype big amount of data. No more time wasted looking for the required document.
With the DocuMate Scanner app from Snappii you can electronically sigh a document and do not have to drive to the client to sign the printed forms. Just the same, you can collect customer's signature upon product delivery. Many cases prove the immediate positive outcome that digital processes bring to the office daily routine.
In conclusion, the DocuMate Scanner app from Snappii can help speed up your daily office tasks and reduce the need for paperwork. Automating mundane tasks, managing data on your mobile device, and utilizing digital tools can improve efficiency and eliminate time-consuming manual processes. By taking advantage of these new technologies, you can streamline your workflow and make sure that your office is running as smoothly and efficiently as possible. The DocuMate Scanner app is available for free download from Apple store.