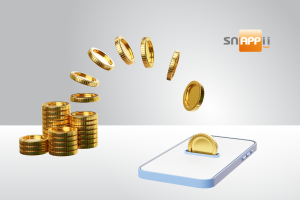 Lately, the #1 question for both small and large companies is this: how can businesses cut down on expenses?
It makes sense to do a research to find out where exactly the costs can be cut down. For example, such a thing as paper may not even occur to you. However, paper costs too much and has lots of disadvantages. Companies spend hundreds of dollars from buying stationery supplies, with companies paying upwards of $800 for 10,000 sheets of paper. The numbers can be frightening if you're not careful, especially considering that you need additional human resources to do all the printing jobs you need to do.
These can cost organizations thousands of dollars down the line, especially if you have a big company. You also add the cost of office printers, industrial printers, fax machines, copiers, and their inks, which goes into the tens of thousands.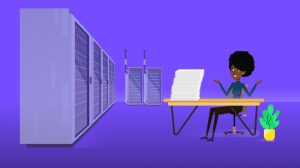 Going paperless eliminates all paper and printing-related costs. Depending on the organization, you can save as much as 95% of your printing costs.
Besides costs on paper, it also can get lost or damaged, takes too much time to process and find.
In an age where technology reigns, there is no better way to save money and increase efficiency than to cut down on paper expenses with a mobile app. By investing in a mobile application, businesses can reduce their reliance on paper-based processes and help the environment by becoming more paperless.
The benefits of using a mobile app for business operations are numerous:
It can minimize the need for paperwork,
eliminate manual errors associated with it,
and significantly reduce costs associated with printing and purchasing office supplies.
Moreover, it allows employees to access documents from anywhere they are connected to the internet, so they can stay involved in business processes even when they're at home or traveling.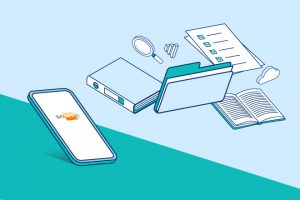 Investing in a paperless application is also beneficial for customer service and other customer-facing operations. For instance, customer service teams can provide better response times by utilizing digital forms of communication such as chatbots or email. Additionally, customers won't have to fill out physical forms or wait in line at the store in order to make purchases since these tasks can be completed online via the app.
Furthermore, businesses that use a mobile app to conduct their operations also benefit from additional security features such as encryption technology which helps protect their documents from unauthorized access or theft. Similarly, employees' time spent filling out paperwork is reduced greatly due to streamlined processes enabled by automation initiatives implemented through this type of application.
These are just some of the reasons why many companies are investing in mobile apps for their operations rather than relying on traditional paper-based ones. With all these advantages that come with using a mobile app for business operations instead of opting for costly manual methods such as printing papers every day or dealing with bulky files filled up with paperwork; it's no wonder why many companies have opted for this approach over traditional ones which consume resources and money unnecessarily while increasing employee workloads at the same time.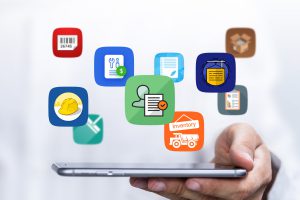 Therefore if you are looking into cutting down your expenditure while fostering efficiency; look into investing in a comprehensive mobile application today which will enable you to get rid of your reliance upon wasteful procedures associated with paperwork — saving you time and money!
Snappii has been helping businesses cut down on expenses by switching to mobile apps, thus, automating many operations. Snappii has created ready-made apps for 30+ industries. The majority of these apps can be tailored to your specific business needs. Contact Snappii to see how your business can start saving money today.