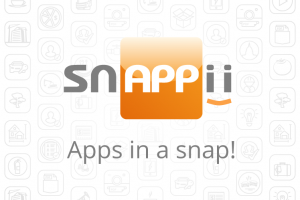 When maintaining a healthy lifestyle, you want to make sure that you keep yourself in motion. With the new mobile technology, you can easily and conveniently keep your body in shape despite the dynamic and busy rhythm of life. Numerous mobile apps supporting fitness movement are appearing nowadays and providing the following benefits:
– setting goals;
– preparing a work-out plan;
– tracking your physical activity;
– tracking your progress.
Keep an Effective Health Tool in Your Pocket
Fitness apps have significantly contributed to looking after people's health. Snappii, a rapid mobile app development company, also helps people think about their health and shape. Snappii's Physical Therapy and Fitness app is not just a fitness trainer in your pocket; it is also your personal dietitian and therapist.
Some people just need a little push to get moving. Physical Therapy and Fitness app will be useful for them due to the ability to always have information about exercises on hand, measure heart rate, easily and quickly track achievements, and work offline. If you decide to get in shape and you need a good plan and help with perseverance, Physical Therapy and Fitness app is a great solution for you. With the app, you can learn how to stay healthy, get several effective diets to lose weight, calculate calorie and water consumption, control plan's compliance, and do so much more.
To set goals and achieve them is much easier when you have good support and see your progress. Snappii doesn't promise you to do all the difficult work instead of you, but it can help you believe in yourself and stay on the right path. Download Physical Therapy and Fitness app right now and begin building your successful future from the building of your body and health.