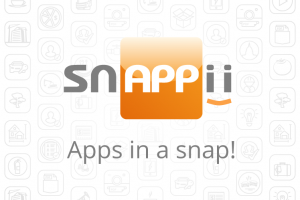 One of the most impressive aspects of doing business in 2015 is mobile technology, and this isn't limited to using mobile apps for customer engagement. As business apps become more powerful and prominent in today's world, entrepreneurs are increasingly finding innovative ways of using these tools to help themselves with business management. Here are some examples of apps which can make running your business easier than ever and make it more efficient and successful.
Task Management
Task management is an essential part of everyday life of any business owner or manager. Executives want to keep in touch in real time with their employees on the go. Fortunately, special business apps can optimize their task management processes and save a lot of time. For example, Work Order Assigner app by Snappii, a rapid mobile business app development company, lets them do so. This app is specifically designed for managers, who will be able to create tasks and assign them to particular employees, provide details and time frames. Also, all tasks can be easily tracked and reported. One such business app in your smartphone can significantly simplify your work and take over its substantial part.
Time Management
Time management is a key point of any successful business operation. You don't need to be a superhero to effectively manage your employees. You just need a time management app that will allow you to maximize the efficiency and productivity. Snappii has such an app. Time Reporting app is specifically designed to easily track working hours. Moreover, the app has a role-based access that allows users to create personal accounts for both employees and employers. Employers can easily review assigned projects, track working hours, calculate wages, and export reports. Employees also have such opportunities as to report time when they start and finish work, specify job details, and assign project details to specific supervisors. In this way, Time Reporting app is a unique tool which has a dual focus but ultimately greatly streamlines the workflow.
Business Travel Management
If your business involves frequent business trips, you need a monitoring tool to keep everything under control. Business travel management apps give entrepreneurs a good opportunity to always stay informed of the business deals and have quick and easy reporting of the course of the business trip. Snappii offers Travel and Expense Reporting app which could help your employees instantly create expense reports on their smartphones, capture and insert images and share this information. In this way, thanks to this app, your employees will have an excellent reporting and money management tool. Travel and Expense Reporting app is the best solution for all your business travels to be successful and effective.
Document Management
Any manager deals with piles of different documents such as reports, inspections, legal documentation, deals documentation and others. Usually they have to spend a lot of time on the monotonous and complicated paperwork. However, there is no business process which could not be simplified and improved by using mobile technology. Thanks to the modern mobile forms, paperwork and bulky documents can be forgotten forever. Snappii allows entrepreneurs to manage their work with documents due to one powerful My PDF Form Manager app. This app enables them to upload any PDF file into the app, fill it out, process and share in multiple ways. Eliminate paper, free up space, accelerate your work due to your mobile device and My PDF Form Manager app.