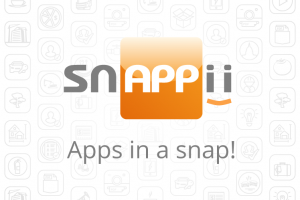 In a previous blog, I addressed Step 1 in creating an enterprise mobile app strategy – understanding the business needs. Step 2 is about clearly defining your mobile app users and their demands. The more experience and exposure users have, the more complex mobile business apps they want to see, the greater their expectations those mobile business apps will exist. When they find organizations that support their app demands and desires, those are the companies they support, as consumers and employees. Mobile applications are now actively using cloud services, personal log in functionality, chat, online catalogs, product lists and shopping carts etc. Apps are quickly following suit.
Trying to build a single app to meet the breadth and scope of everyone's requirements will prove far more frustrating than beneficial and in many cases can lead to a project being scrapped shortly after implementation or even before the project is completed, but not before time, money and resources have been consumed. For any customer-facing mobile mobile business apps, create focus groups of current and prospective customers and find out what products or services they want to be able to access through your mobile mobile business apps and the functionality within the app that would be most useful to them. For employees, channels and business partners survey each group and determine what business issues they are facing and how mobile app(s) can solve these issues.
The wide range of functions that are now available for mobile applications significantly changes companies' relationships with their mobile users. Interactive user experiences during the development cycle and within the mobile business apps themselves are inevitably a key piece of that engaging and ongoing experience. This can be a positive and transformative opportunity for companies and users as long as active research and implementation into users needs is constantly occurring. Determining what users want is one piece of the puzzle, it's also important to know how they want to see it, the way they want to use it and where they want to access it.
Without understanding who your audience is and what they want, as well as their preferred device methods to find you, companies may end up building the greatest mobile business apps no one ever uses. This is especially important with the emerging proliferation of BYOD opportunities and therefore every imaginable type of mobile device infiltrating daily enterprise operations. Determining the technology preferences of your app audience and how that factors into your mobile app strategy is Step 3.