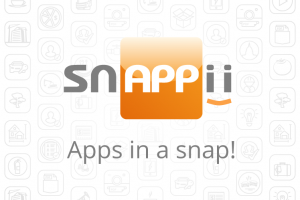 Creating an Enterprise mobile app strategy demands understanding the nuances of your audience. Beyond the obstacles once presented when incorporating the web into the business mainstream, the mobile proposition is even more challenging as there is no single operating system suitable for all devices. Every device type runs on its own OS and has its own software and interface peculiarities. This means choosing the platform(s) upon which to create/support your mobile business apps is as important a task as determine what mobile business apps you want to build. The choice will also hinge on who your audience is and how you want to attract and interact with your potential app users.
At one time, Blackberry and their proprietary OS was THE corporate standard and the device that chartered in the emergence and predominance of mobile to the business space even before mobile mobile business apps came in to play. Then the Android and iOS platforms took over and devices like the iPhone exploded onto the scene bringing with it the introduction of mobile mobile business apps and their endless possibilities. For a time, iPhone reigned supreme as the number one smartphone device and now Android devices like the Samsung Galaxy III have dramatically taken over the #1 spot. On top of this, there's Windows Phone 8, the re-emergence of Blackberry with BB10 and the explosive growth of the tablet market, now outselling PC's by more than half with no slow down in site. Wtih more and more companies also considering or adopting a BYOD strategy as well, they are now faced with a plethora of devices and operating systems to consider supporting with their internal mobile business apps.
Beyond purely the number of operating systems and device to consider, there is also contemplation of the markets in which certain mobile devices tend to be preferred. For entertainment purposes, like streaming video or large/high intensity graphic applications, tablet-based devices tend to be a popular user choice. This is also true of ecommerce industries like retail, where more purchases are made on tablets than via smartphone, though the latter still provides a hefty amount of revenue for these shopping sites and applications. Due to the continually increasing popularity of Android devices like the Samsung Galaxy series, retail-related organizations might assume Android is the best market for their applications. For business, the jury is still out on whether, or if, there will be a predominant player in the business space, like Blackberry once was, though at present the Android and iOS operating systems hold the most market share across a number of devices.
Understanding why your enterprise organization needs mobile mobile business apps, and what business processes they will support, is key to a successful mobile app strategy. A big piece of that puzzle is mapping those processes to the needs of the end users and the overall audience you will be addressing early in the planning stages. This approach will help create the solid enterprise mobile app foundation upon which to build the robust, data rich mobile business apps your end users want and your business needs. As important as taking those first steps as well is determining the best tools and resources to execute your strategy – and that"s Step 4.