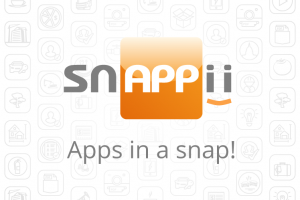 An often overlooked but key component of mobile app success, and the final step in your 5-step mobile app strategy (though on-going), is addressing app analytics and management.
App analytics relates to the number of users – new, active, registered; how often they use the app and other statistics to track in the immediate term and over time. If you have added a discussion forum or Q/A component to your app, users can also ask questions and provide feedback about functionality they'd like to see. This information will help you to understand how your app is performing and what your users are saying so you can consistently improve your app and its overall performance.
To follow your app/mobile business apps statistics with a product like snAPPii you can use the dashboard. Dashboard measures user analytics and improves app performance, allowing you to leverage continued feature and functionality updates to enhance the user experience.
Utilizing the snAPPii dashboard you can:
– Track the total number of app downloads (active, registered, first time)
– Send and track push notifications
– Track usage frequency
– Track registered users
As important as analyzing your app activity is app management. Your app needs to be a living product with continual updates and changes that further enhance your offering. Being able to make timely changes with ease will be important. So too, however, will be quickly and seamlessly distributing those changes to all of your end users, whether 100 or 100,000. snAPPii provides the ability to make and save your app changes, test them immediately and distribute them out to all your users with the push of a button. It"s that easy.
Just building your app(s), dropping them in the public or private app store(s) and running won't ensure rapid and long-term user adoption. Analyzing and managing your enterprise mobile application(s) to suit the changing demands of your app users and their technologies will make a dramatic difference in the popularity, usability, lifecycle and revenue generation of your mobile app(s).