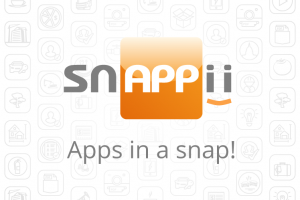 The rapid rise and increasing consumer-driven demand for mobile applications is growing at a heated pace. Mobile mobile business apps have already proven to be an excellent way to promote/run your business and communicate with your customers. Now organizations are realizing the benefits and potential of implementing internal mobile mobile business apps to streamline business processes and communication with their employees. Enterprise mobile mobile business apps can further any companies' strategies aimed at improving customer loyalty and employee productivity while decreasing costs.

One of the core challenges with mobile applications is that there is no single operating system suitable for all devices. Every device type runs on its own OS and has its own software and interface peculiarities. These devices support native, hybrid and HTML5 web mobile business apps on different OS platforms like iOS, Android, Windows Mobile and BlackBerry. Choosing theplatform(s) upon which to create your mobile business apps is as important a task as determine what mobile business apps you want to build. The choice will also hinge on who your audience is and how you want to attract and interact with your potential app users. Once the mobile business apps are developed, the ease of executing on-going maintenance and enhancements will play a big role in their success.
Although faced with the challenge of multi-device/OS support and the level of intricacies in the complex mobile business apps users are demanding, it's no wonder enterprises are nevertheless putting vast amounts of time and resources into determining their mobile app strategies. Mobile devices and mobile business apps have given companies access to users in a myriad of ways and the users are responding and wanting more. With companies now adding in the internal component of strategies like BYOD (bring your own device) and users demanding access to enterprise backend systems, developing relevant mobile business apps is quickly becoming a necessity.
Cloud services and in some cases MBaaS (mobile back end as a service) will be a critical component to publishing and continually updating any number of informational, social, ecommerce and even internal applications rapidly and inexpensively.
The strategy of Mobile Backend as a Service
When implemented properly, utilizing MBaaS for enterprise mobile application development offers numerous benefits. MBaas is the term used to describe tools that provide cloud-based, pre-built components for developing mobile app backends. These platforms reduce the cost, time and difficulty needed to build, deploy and maintain mobile mobile business apps allowing developers to focus their efforts on core features. These types of mobile back end tools accelerate the process of new mobile app creation. Consumers require functionalities like GPS localization, social media integration and payment options to search, stay and purchase online. Employees are demanding BYOD opportunities with access to corporate enterprise systems like SAP, Salesforce and Oracle potentially combined with social networking and other services.
Taking advantage of MBaaS in your mobile app developments means addressing and resolving the potentially major issues before they happen.
– Product quality:
When your customer-facing mobile application is released there is a greater chance to be noticed and expand your business by gaining new clients. Internal mobile business apps have the potential to positively impact employees and productivity. The reverse side, however, is that if the app is poorly constructed, users will simply remove it from their devices. The golden rule is to deliver useful and reliable mobile applications focusing on quality and usefulness over "fancy" but possibly unstable technologies/features.
– Distribution
Your mobile application must be robust and work quickly regardless of the geographic location in which it is being downloaded and used. Consumers simply won't tolerate slow working or buggy applications. To compete with the vast and rapidly increasing breadth of offerings in the app stores, you will have to offer maximum stability and availability, which can be a costly proposition.
– Security
With any cloud infrastructure data privacy and integrity is critical. This is a multi-level process addressing everything from the app that sits on a device to the back end support systems and shared resources. Your mobile app must ensure secure access to all information is provided at all times.
While MBaaS opportunities help accelerate mobile app development, they are only one step in the process. Determining how to effectively build and distribute complete enterprise applications in a cloud-based environment is the rel challenge. It means looking at the traditional server-side and outsourcing options and determining if there is a better approach. More detail on that in my next blog.