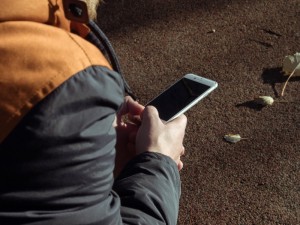 Assigning work-orders has been a widely sought out system for a lot of businesses that operate on field work. Inspectors, construction workers, truckers – there's tons of applications for a system that can push tasks for their users through a cell phone. In a sense, mobile apps have become invaluable to a lot of companies because of it. What used to be confined as an application for a desktop can now be accomplished anywhere where there's a cell phone signal, as well as the traditional computer. The problem that most companies run into with work order assigners is the cost associated with hiring programmers to make an appropriate app.
Snappii, a leader in rapid mobile app development, has produced a platform that is capable of creating mobile apps with zero coding experience. Snappii uses templates, which are bare-bone apps that can be customized, created for nearly any industry to expedite the process even further. A user can implement the features that they would like to see in their app. By dragging and dropping widgets, a user with literally ZERO coding experience can save money and drastically improve their workflow. Try the online editor out and see for yourself!
One of the best parts about building apps with Snappii is the speed at which you can deploy a fully functional piece of software. Traditionally, creating an app takes an enormous amount of resources, including time and pay from developers and programmers. This can easily mount up to tens of thousands of dollars in an investment. What's worse is that if the app fails to deliver on its promises, you're left with a half-baked mechanism that isn't going to help your business at all. Because Snappii allows for unlimited prototypes after utilizing the system, you can rest assured that you're going to end up with something that you never knew how much you needed.
How can a work-order assigner help your business? There's a ton of ways!
Assign various tasks to employees
The main idea behind apps is to try and automate as many things as possible. If it can't automate it, then the app wants to get as close to automation as possible. For example, a lot of the apps that Snappii features are apps that convert a traditional paper form into a mobile form. This allows for a few neat tricks, like having fields pre-filled or pulling up only the necessary form for the job.
But another huge benefit that can be enabled with the use of mobile apps is the ability to assign a task for an employee from anywhere. This is especially helpful for businesses that receive work-orders throughout the day and need to notify their team. Simply punch the information into your phone, and a push notification will notify the team member of the assignment. Eliminate the need to go back and forward with phone calls instantly, as well as constantly keep your team in check with details about the job.
Report task statuses to management
When the job is done and the work order is complete, the employee also has the option to verify it's completion right from the phone. For certain tasks, this may entail sending a picture or a geo-stamp of the coordinates to ensure that the worker was in the right place. Again, this would traditionally take months of coding expertise to get down, but with Snappii's platform it can be done in a matter of days – and even quicker if you're familiar with the system.
If the worker is offline when the message is sent, the platform will know to automatically send it when the internet becomes available again. This can be a life-saver for some jobs that require you to be outside of the cellphone signal by ensuring that the employee was doing the right job at the right place.
The possibilities for Snappii's apps are endless, with innovations coming down the pipe every-day to continue to strengthen and diversify the platform. There's a good chance that if you've seen it in an app before, our platform can mimic it. This leaves the canvas open to the imagination, which is why we invite our users to share their ideas with us. You never know when a passing thought could be the next big app innovation that changes the face of the business.
Try out Snappii today RISK-FREE with a 14 day trial, or send over a custom app request to our sales team to see what we can do for you and your business.