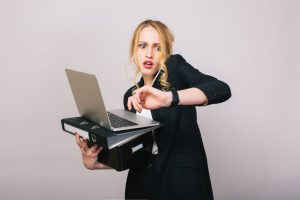 One of the most important things you can do as an employee is to manage your time well. If you're not careful, it's easy to let work consume all of your time and energy, leaving you feeling stressed and overwhelmed. But if you take the time to learn some effective time management skills, you can take control of your work life and start enjoying your job again. In this article, we'll share some tips on how to manage your time more effectively at work. We hope you find these tips helpful and that they encourage you to read the article to the end.
1. Make a to-do list
Start your workday with a clear understanding of your tasks during the day. Creating a list is a must. This way, you understand the overall plan and steps you need to take to complete each task.
2. Set priorities
Once the list is complete, prioritize the tasks. Most complicated tasks should be done first, while smaller tasks can be completed later.
3. Schedule time for important tasks
The best practice is to perform bigger tasks that require most of your time during the first part of the day.
4. Take breaks
Studies show that taking a break is good for your productivity. But how often should you take break and for how long? Different studies give slightly different numbers, however, on average, they suggest taking breaks every  60-90 minutes. That also depends on the type of work that you do. As for the duration of those breaks, studies suggest taking a 5-15 minute break. And during that break, just give your brain the ability to relax.
5. Delegate and outsource when possible
Indeed, think about the tasks that you can delegate with your team. This will help you focus on those tasks that have a higher priority to you right now.
Time management is one the most critical pieces of our lives. Self discipline and scheduling is key to achieving goals. The majority of people do not see their daily routine without their cell phones. In order not to turn into its slave, better use it to work for you. Snappii has created mobile apps to help improve your productivity while doing everyday tasks. Inspections, Estimates, Daily logs and time reporting, form automation and more. Let us show you the benefits you will gain using a mobile app for your daily operations. Your productivity will go through the roof. Schedule a free demo.