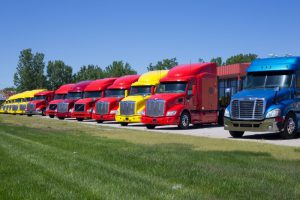 Too few people nowadays need to be explained why mobile technology must be taken into account while planning a business expense. But let's sum up the most obvious points. Everyone has a mobile device, people surf online to find services and make online purchases, all the paperwork can be done with a mobile device, even documents and IDs are stored on a mobile device. So when it comes to planning another investment for your vehicle rental business, be sure to add mobile apps to it.
Let's consider the top 5 benefits your vehicle rental business will gain with the adoption of mobile technologies.
Paperless process. Not only you are saving money on paper and its storage but you are getting the ability to have all the information about the vehicle inspections at your fingertips with the mobile app. Don't take all the paper forms with you, add them to a mobile app, and if are stopped, you have all of your inspections at your fingertips.
Easy repairs tracking. Mobile apps provide useful graphs and analysis that give you the ability to determine if a vehicle is worth keeping, but point out if a specific part continually needs replacing and if you are truly addressing the real issue.
Ensuring vehicle safety. Mobile inspection apps help quickly examine each part of the vehicle with photos and create a professional report. Ensuring the vehicle is safe protects your company, your employees, your passengers as well as others on the road.
Understanding when basic maintenance is due. Mobile apps can alert you when it is time for another vehicle inspection. Your vehicle is your transportation, it is needed to perform certain aspects of a job, it generates revenue, without it jobs get behind – deliveries don't happen, people aren't transported. Additionally, regular vehicle maintenance keeps vehicles on the road and increases the life span of a vehicle.
Proof of regular inspection in the event of an accident. Having the reports can help you in a litigation situation. Mobile apps help save all the reports in one place for your access to them 24/7.
Do you believe that mobile apps are costly? In fact, custom mobile app development is more affordable than you think. Snappii has been helping businesses from 30+ industries to successfully adopt mobile solutions. Your vehicle rental business will certainly benefit from having a mobile app. Contact us with your requirements or check our ready-made Inspect and Maintain Vehicles app for iOS here and for Android here.