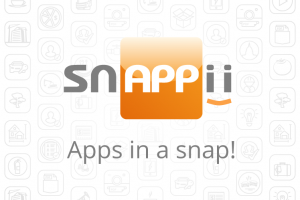 Oil and Gas Industry involves job tasks tightly connected to safety, as performing inspections, detecting leaks and measuring oil and gas density requires accuracy in data capture.
Nowadays it is obvious that the implementation of new technologies has made the development of a wide range of unconventional resources possible. This has changed the balance in the oil and gas industry and inaugurated a transition to the era of the high-tech energy industry.
A good example of technological breakthrough is the shale gas revolution in the US, where production of unconventional hydrocarbons has grown significantly over the last few years. Mobile oil and gas applications are transforming the industry and having a great impact on the business today. Snappii Corporation makes a direct contribution into the field and releases a series of mobile business apps designed to improve workforce productivity and safety prevent failures and incidents, increase asset reliability and performance, improve customer loyalty and satisfaction.
Snappii offers many mobile business apps for the Oil and Gas Industry as a convenient and easy-to-use mobile solution that will help to quickly and effectively conduct different types of inspections, drastically improve performance and accuracy, safety and more:
Oilfield Pipe Volume mobile app is designed to calculate the volume of pipelines in the Oil Field. The app allows pipeline operators, contactors and inspectors to measure and compute the volumes of the Oil pipeline.

– Oil & Gas Field Operations Mobile App
This app  is designed to ensure the accurate and regular flow of information and streamline field operations by handling large amounts of collected data quickly and easily.

– Oil and Gas Rig Inspection mobile app
Designed for inspectors and maintenance personnel engaged in oil & gas field, Oil and Gas Rig Inspection mobile app consists of seven digital forms and checklists allowing to conduct complex and detailed inspections. The digital forms cover the most important aspects of the rig inspections like: – Derrick & Substructure (covers critical areas like structural pins, guy wires, safety devices, finger boards, data plates etc.) – Workover Rig Vehicle (covers rig cab, carrier and other transported vehicles/components) – Generator Area & Electrical Systems (covers multiple aspects of generators, including placement relative to the well, guarding used, conditions of wires, condition of pop off values) – Hoisting Tools (covers sheaves, blocks, elevators, hooks, crown block assemblies and many other components) – Blow-Out Preventers (helps to inspect the aspects of BOP's, including the condition of hydraulic lines, accumulators, choke etc.) – Confined Spaces (covers multiple hazards of working in a confined space) – Hotwork (designed to assure that all employees are working in a safe and healthy environment)

–Oil & Gas Safety Management Mobile App
This app will definitely assist Operators, Contractors, and Subcontractors in providing safe work places and assuring the safety of the employees.

– The Pipeline Inspection mobile app
The Pipeline Inspection mobile business app is designed to ensure safety of pipelines in different fields including oil and gas pipeline, water-supply and more. The app allows pipeline operators, contractors and inspectors to check parts of pipe networks and determine their condition, detect coating defects and corrosion anomalies.
All these five Snappii mobile business apps are 100% customizable, securely deployed and seamlessly integrated into your existing back end systems using the feature-rich Snappii Platform. Snappii has flexible data collection features and digital forms to exactly match any requirements, capture date, time, locations, images, signatures and other necessary values and store them inside the app. Store the data in the cloud or integrate with existing back end systems.