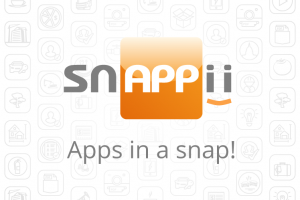 Transportation and logistics businesses depend much on time accuracy. It is really significant to deliver goods for instance from one country or state to another on time especially if the order is special and regard products which are easily spoiled. Using GPS navigaters is not enough to supply truck drivers. Any truck can break on the way to a destination and schedule will need to be altered. It is impossible to take into account all the potential factors which can influence. Besides truckers" tasks include much paper work which they would like to get rid of as it takes more time and they are always short of it.
The best solution for people occupied in transportation or logistics business can be a mobile app which include far more powerful features than usual GPS navigator. It will show you the route, arrange your schedule and the following things:
–        Eliminate paper forms
Just filling out electronic forms will be enough. They are easy to input especially on devices with big displays like iPads and Android tablets. Modern devices are compact and store a lot of data to work with.
–        Accelerate invoicing
Again fill in the required info and submit it via emails or server side. Use calculators which work offline, digital signature will allow to sign out documents without the necessity to be at place. Apps make purchases possible e.g. via PayPal functionality.
–        Improve communication with drivers in the field
Good communication while drivers are going is too necessary. Always be in touch with them and make sure your deliver will be successful.
Your app will be able to do even more, find out what mobile business apps
Snappii creates
and
request
your own here. All wishes and ideas are welcome! Create your own app and let your business succeed.