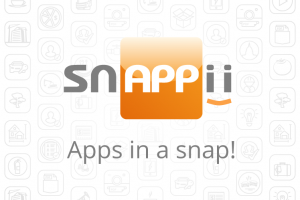 You have an idea to create your
own app
and even know how to make it come true. But don't be in a hurry thinking that your app idea is unique and will become popular in any case. There are more than 600 000 mobile business apps in the Appstore only so it is not surprising that mobile business apps similar to what you want have been already created by someone. Take into consideration the platforms on which your app will run. The most popular now are iOS and Android ones. Large amounts of iPhone, iPad and Android mobile business apps are downloaded every day from the Appstore and Google Play and their popularity is still growing. If your idea is not new e.g. it is hard to invent something unique regarding retail, banking, hospitality industries there is no reason to get into despair. You can customize your app and make it stand out of the crowd with its splendid and up-to-date design. Generic mobile business apps perform the similar tasks but look pretty much the same. Take care of your app customization, add vivid colors and powerful functionality to attract users and help them select your app among numerous competitors. Custom mobile business apps have the very features your clients will need without additional things which will be never used. The main benefit custom mobile business apps can offer in difference with generic ones is that they will suit your business the best. Generic mobile business apps are oriented on a common user who will use some of the options the most depending on his needs. Making a custom app you will get the software to do exactly what you need it to do, saving time for yourself and the other employees who may use the software. Custom software development starts with identifying your goals and the needs to meet your business. That's why it is important to figure out what should be in the app and what not. Will it be iPhone or Android app and etc.
How to get a custom mobile app without having programming knowledge? This question is no longer actual today. Such web service as
Snappii
offers additional customization for the mobile business apps created on its platform. Fill in the
app development request
to let snappii team know how exactly to make your app, how it will work, who will app users be, nothing unnecessary – only what you want to get. Custom mobile business apps are some times better than generic ones and the advantages are visible. You have an app idea, know how to make it real, now it is the high time to succeed succeed. Give it a try at Snappii site and get your app live in the Appstore and Google Play shortly.