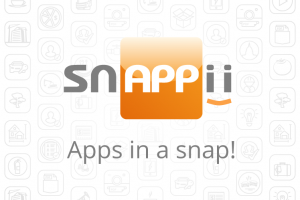 Mobile apps are becoming progressively more complex as technologies and app development methodologies are advancing. But regardless of how much has changed in the production process, there is always one important aspect to consider – user experience. Good user experience (UX), how a person feels when interfacing which a system, is what separates successful apps from failing ones. UX designers look at such things as the ease of use, the perception of the value of the system, utility, efficiency in performing tasks and so forth. Here is what some experts say about UX design.
"UX design is the art and science of generating positive emotions through product interactions" – Tomer Sharon, senior UX researcher at Google, author of Validating Product Ideas through Learn User Research.
"UX design is a commitment to building products with the customer in mind" – Marieke McCloskey, director of research at User Testing.
"It's the practice of meeting people's needs before, during and after product development" – Erik Levitch, UX consultant at Erik Levitch Consulting.
Improving mobile user experience is always a learning process full of trial and error, so here are 4 quick tips that will help you on the way to great mobile UX design.
– Identify Your User
Users can be divided into two categories:
– those who want to find a specific piece of information or do a specific task instantly;
– those who browse around and are less concerned about a specific outcome.
For the first category, you should focus on optimal functionality. If the users just look at ways, give them broad information so that they have an opportunity to choose.
– Make It Simple
Mobile users need flexibility and speed; they don't want to read complicated instructions and manuals and spend a lot of time learning the app; they tend to act as quickly as possible. So, the simpler the app, the better it will be. It should perform certain tasks and also be easy to support and update.
– Identify the Major Functionality
80% of app users need just 20% of its functionality. Identify your major solutions and, if necessary, eliminate some features to make it optimally useful.
– Continue to Improve
Any UX design ultimately contains some flaws which appear later. As the app is a continuously evolving entity, be ready for its improvement using data from analytics, user feedback and new technological solutions.