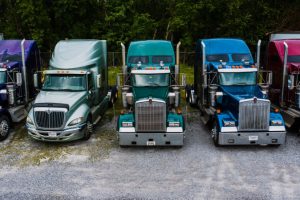 Regular inspection is one of the top activities to ensure the vehicle is safe to operate and use. Other than checking the main components of a vehicle, inspection process needs to track repairs and answer a few questions: is it time to sunset the vehicle and buy a new one? Are repairs costing more than the vehicle is worth? Also, a vehicle inspection is supposed to help understand when basic maintenance is due.
Usually, it takes several hours to perform a vehicle inspection. These paper forms require detailed filling with pen. The inspector has to take photos with a camera and put down the notes on paper. No wonder paper vehicle inspections have become a nightmare for all inspectors. Handwritten forms are hard to read, they get lost, it takes time to take them to the office, besides, they require file cabinets for storage. Don't mention the time it takes to find a particular paper form.
Snappii understands the pain of the inspectors and helps companies inspect vehicles fast and accurate with its Vehicle Inspection app. It only takes a few minutes to perform the inspection. The app has the following features:
Perform pre and post trips inspections
Inspect both exterior and interior of vehicles
Collect inspector's information and dates
Calculate mileage covered
Report damages to the mechanic
Upload created reports to cloud drives or print them
Work offline in areas with limited coverage
Save time and reduce expenses
As soon as the vehicle inspection has been completed, it is stored on device for easy 24/7 access. The inspections can be shared via the means available on a device: cloud drives, iMessage, messengers, etc. Having all the inspections at your fingertips on a mobile device helps rest assured no form is getting lost. In case of an accident quickly provide proof of regular inspections. A mobile device is always at hand. No need to drag piles of papers with you. The Vehicle Inspection app is available for free download from Apple here and Google Store here.
The Vehicle Inspection App from Snappii can be customized to meet the specific needs of any business. We understand that some inspection forms vary. Customization is very affordable and fast. Contact us with any questions you may have here.