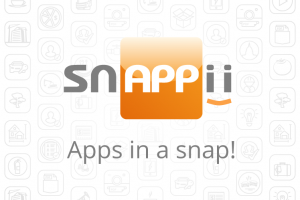 I was talking to one of developers the other day and he was working with a customer to develop a very interesting APP.  The APP would allow citizens to take pictures of pot holes around their town and send them through the APP directly to the public work"s department. Certainly a unique APP that will give the citizen the satisfaction of a way to ensure the need to fill the pot hole directly to the branch of city government that can take care of it. Meanwhile, the transportation department can use the help of the citizens to identify the pot holes and go directly out to fix them rather than having to drive around just trying to spot them.
In our home, the morning and sometimes the evening
beverage of choice is often a nice, warm cup of tea. Often, I"ve heard the question arise, "how long should I let it steap?"  Often, to get the best flavor from the tea leaves, it is important to ensure you"ve allowed it to sit in the hot water long enough to get all of the flavor out of it.  That"s why I thought it was ingenious when I downloaded the Teavana APP. As you might expect, it has a listing of all its teas, how to order them, and any other valuable information about that tea. But, for every tea, it also has a timer on the listing for each tea that counts down the precise amount of time that tea should steap. I couldn"t think of a more brilliant feature to add to a Tea Company"s APP that customer'2013-07-15 06:50:01's would find to be a great benefit.
This feature really got me wondering what APPS and APP features might be on your APP Store Wish List for this holiday season or even for 2013.
Just for fun, I thought I"d see whether others had expressed their wishes for us to see. Thomas Fuchs would like to see these 10 APPS. Chris Pirillo has a special interest in weather APPS. Here are his top 10 requests. From Tara-Nicholle Nelson of Inman News, here are the four real estate APPS she"d like to see. Finally, Evonne Lack would like to see these three parenting APPS.
Needless to say, there are APPS desired for personal and professional use. What are the APPS you"d like to see?  What are the APPS you can"t do without and why?  I"d love to see your answers.
Meanwhile, the Snappii WYSIWYG Visible Editing Platform can help you easily create any of the APPS you"d like to see. It"s drag and drop technology makes it easy to make an APP for Apple, Android, and HTML5 without having to write any code. Watch this video and you"ll quickly understand how easily you can become an APP maker. Start your own APP design business or surprise your boss with your new found skill when you show him the APP you created for advancing your business.
Contact me today or leave a note with your APP Wish List or your favorite APPS and why.