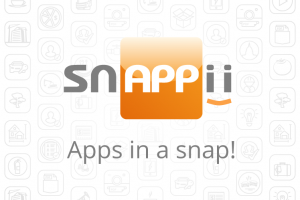 One of the more intriguing parts of designing Apps for individuals, businesses, government organization, and non-profit organizations is the growing uses people are discovering for APPS and how they improve their ability to do their jobs for effectively and efficiently.

As I watched the news the other night, there was a story of two police forces who had created mobile business apps for their departments. According to Auburn Deputy Chief Jason Moen, "When we have computers in the cars for our officers to be able to access real time information to getting out information to the public. Facebook, Twitter, those tools have really changed the way we do police work". Moen went on to say, "Its about putting the technology right at people"s fingertips. As society changes and technology become more sophisticated people are expecting that information right at their fingertips".
A story on PoliceOne.com by Brian Fraga of the Las Cruces Sun-News highlights a "New anti-DWI smartphone app" has hit the market.  Mr. Fraga describes how he met recently with Alvin C. Dominguez, the cabinet secretary for the New Mexico Department of Transportation."It"s extremely easy to navigate and get through," Dominguez said during an interview at the Department of Transportation"s offices in Las Cruces, Dominguez took out his smartphone Friday to show how a new application, called ENDWI, could help educate New Mexicans about responsible drinking and keeping the roadways safe. As of Friday, 1,009 people had downloaded the ENDWI app since state officials unveiled it at a Sept. 5 press conference in Santa Fe.
While there are companies that specialize in creating mobile business apps for police departments, they tend to be very generic and aren"t specialized to the individual department and their community"s potential needs. A major city like Los Angeles or New York will not have the same needs as the one"s referenced in this story. Snappii.com can work with any department or development team to develop an APP that meets all of your needs using our WYSIWYG Visual Editor. We also have many rich templates that you can use to begin your development process. Best of all, the development time is 30 times faster than if you needed to hire developers to code your APP from scratch. The Snappii technology can help you develop an APP for Apple, Android and HTML5 devices commonly in under a week. You can see a proof in 48 hours working with our development team.
Visit today and we"ll be pleased to built an APP you and your force can use to help protect the community you serve.