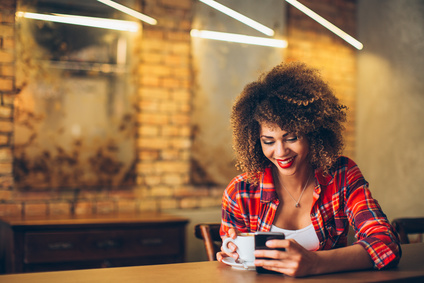 If you think about it, most mobile apps are centered on one feature. We have taxi-apps like Uber, apps that find you coupons like Groupon, even apps to help with your mental well-being like Thinkspace. All of them are positioned on a singular idea – everything else in the mobile app is made to supplement that one idea as much as possible.
When considering a mobile app for your business, the best place to start is usually at the beginning of the work-flow for your particular industry. For most businesses dealing with field-work, this usually entails recording data on a sheet of paper. Once the data is recorded, it gets sent back to the managers, or superintendents, that archive the data in a main computer. This allows them to see the data at a glance, and gives them the chance to see trends and pick up on problem areas using their analytic software.
Mobile forms make all the difference, and with Snappii's online app builder, you can recreate any paper form into a mobile app that will function on any tablet, smartphone and even desktop. Try out Snappii's app builder today to see how easy it is.
Mobile forms are useful for many different businesses, and many would consider it the first step in constructing your own mobile app. Let's take a look at why mobile forms are creating such a splash in so many industries.
Upload your form first
Creating your first mobile form is relatively easy depending on what form editor you use. For most form editors, they have a drag-and-drop system where you can arrange and rearrange fields on the fly. This makes it a breeze to recreate a form that you may already use, but more importantly it allows you to address areas that could be choke points. Further refinement of your form means improved efficiency – all at the cost of a few minutes of tinkering in the DIY editor.
Snappii also has a feature where you can load your PDF into the mobile app editor and it will automatically generate fields for you. This can be useful to create a bare-bones mobile version of your form that can be further refined to match, or even be better, than the original form. Because the form will look the same, it's extremely easy to teach other employees how to use it. If they own a smartphone, there's a good chance that the employee will instinctively know how to operate it. There's no extra equipment needed either – just download the mobile app on the employee's phone, create credentials for that employee and they're good to go.
Paper vs Digital
Recording information on paper can be tricky. If the paper gets ruined, the information recorded on it is no longer valid. If it gets lost, there's no way of recovering it. With paper forms often switching hands many times throughout the day, scenarios like this are bound to happen. But what if we take out the messenger and leave that part up to technology?
By using a mobile form the user can input the information directly into their phone and send it off to their manager without ever having to pick up a pen or paper. The manager receives the report, and can instantly archive it for further review. With built-in analytic tools, mobile forms can be a one-stop shop for all software needs.
Digital forms also have the benefit of utilizing the phones capabilities to further enhance the quality of the form you're filling out. If you're an inspector and you're checking machinery on the jobsite, you can take pictures to show parts that look faulty, or record your voice if your hands are ever too tied up to tap the screen. Mobile forms even give access to geo-location services, which will tell a superintendent where the form was submitted from without the worker knowing they're being tracked.
And of course, let's not forget about the money you'll save from not buying ream after ream of paper every month.
Having a mobile form grants obvious benefits to the user, but the best feature is its ability to expand to other realms of the app world. Using Snappii's online mobile app editor, you can take your one-trick-pony mobile form into a full-fledged toolbox of applications and features you would like to use on your jobsite. Transforming your mobile form into an app is as easy as loading your app and clicking on which features you'd like to see – Snappii will handle the rest.
Think it's too easy? That's the way we planned it. Try it out for yourself and see how a mobile form can level up your business today.