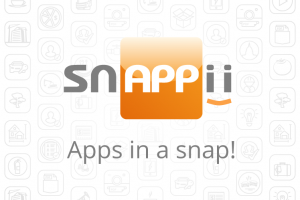 On September 29, Google held its release event in San-Francisco. The main objective of Google representatives was to present Google's 4 main Android innovations. There wasn't a lot of experimentation, but we were able to get a lot of welcome news about Google's more practical products.
Two Newest Nexus Phones
As expected, the Huawei-produced Nexus 6P has several hardware upgrades from last year's Nexus 6. The main competitive advantage is the increased battery life. Google added a new fingerprint sensor called the Nexus Imprint to its smartphone. The 6P is equipped with an 8-megapixel front-facing camera and a 12.3-megapixel Sony sensor on the back, which can rake 4K video and slow-motion shots. For clarity, Google even showed photos made on the Nexus and iPhone. Google is calling Nexus 6P its "most premium phone yet".
Nexus 5X, the production of which belongs to LG, also has a fingerprint sensor on the back of the phone, and it uses the new USB-C connection instead of the standard Micro USB. It's a slightly larger device, and its design language has been updated for a new generation of phones. Nexus 5X also has a good camera: front-facing is 5 megapixel and 12.3-megapixel on the back.
The Main Intrigue of October
Android 6.0 Marshmallow has remained a mystery. Company's representatives just notified us of the upcoming release of a new operating system. We think this could happen as early as next week.
Tablet Boom
This time, Google, like Apple, has decided to pay special attention to its tablet. A new 10.2-inch Pixel C tablet is equipped with an Nvidia X1 processor and 3GB of RAM and also a detachable keyboard like Apple's iPad Pro.
For Music Lovers
The Chromecast, a little stick that lets users stream just about anything on TV, began to work better with Wi-Fi and has acquired a version for music lovers – Chromecast Audio which translates music.
These are the main events of the Google-conference. The employees of the company didn't try to the show off but clearly and concisely shared with us their most recent innovations.