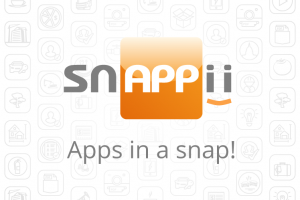 Citizen developers, a term defined by Gartner as users who create new business apps for consumption by others using development and runtime environments sanctioned by corporate IT, are on the rise. Gartner's Citizen Development is Fundamental to the Digital Workplace report predicts that 70% of enterprises will have citizen development policies by 2020. What's going on with this trend at the present time?
What Skills Do Citizen Developers Have?
Intuit QuickBase surveyed 148 professionals who identified as either citizen developers or as IT professionals who had supported citizen developers. John Carione, the product marketing manager at Intuit QuickBase, says the initial surge of citizen developers stems from a backlog in IT and a crisis in app delivery.
First of all, the research has tried to define a set of skills usually possessed by citizen developers. The responses reflected that:
– 97% had traditional word processing and spreadsheet skills
– 36% had front end web development skills in HTML, CSS, Javascript
– 8% had traditional coding skills in Java, .NET, Ruby, PHP, C++, etc.
Nonetheless, Carione and his team believe that a true citizen developer has no coding experience.
The speed of the development has become one of the most surprising facts. According to the survey, 62% of citizen developers spent less than two weeks on app development; 27% spent 2-4 weeks, and only 13% – more than a month. In a word, the speed and flexibility are the critical features of citizen development.
Another important feature of citizen development is the role functionality plays in it. Citizen developers are quite often business experts, who know what features they need to solve their business problems and build apps accordingly.
In a nutshell, the survey shows that citizen developers are successfully filling the gaps in enterprise apps and providing potential for various interesting collaborations between the business and technology. We look forward to new steps and successful examples of this app development approach.