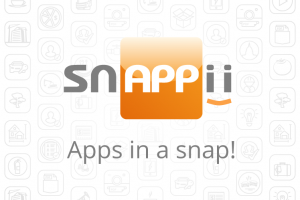 The average U. S. smartphone user now spends 88% of his or her mobile time on mobile apps. Another statistic shows that over half of all U.S. consumers access the apps on their smartphones every single day. While more than one third of all smartphone owners download at least one new app a month, 42% of all app time is spent within that person's favorite app. All things considered, we can confidently say that mobile apps have captured both our everyday and business lives (ComScore's report).
In today's world, just having a website for your business isn't going to give you an edge over your competitors. In fact, the most effective solution for any company is a mobile app. Getting into the mobile app market is beneficial for a business owner in a number of ways, and below we'll discuss four of them.
Everything Mobile
Google launched its mobile search algorithm in April, 2015. With this new algorithm, the websites not following the Google mobile ready guidelines are now negatively affected by this update. This once again proves the enormous impact of mobile technology on the business sphere. Give your business more opportunities with mobile apps.
An Increase of Customer Base
When you release your mobile app, you get immediate access to app index, which allows potential users to find your app in Google search results. Having your app indexed increases visits to your website and expands your customer base.
Mobile Usage Dominance
The average U.S. consumer spends 2 hours and 42 minutes a day on mobile devices, and 86% of that time is spent on apps (Flurry Analytics). With a mobile app, your business has a better chance to be seen and subsequently become popular among active mobile users.
Better Customer Service
Mobile devices have their own special features, enabling mobile apps to perform more functions than any website can offer to its visitors. Flexibility and instant access are just some of all the benefits that an app can provide to your customers and that can potentially enhance the quality of their lives.
Is your business ready for mobilization? Snappii, a rapid mobile app development company, can help your business get the app you need. Snappii offers over seventy 100% customizable ready-made apps for numerous industries. You can also order a custom app or build it yourself using our codeless drag and drop platform. Act now and get ahead of the curve!