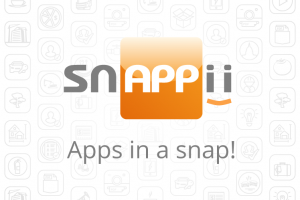 Nowadays mobile technology has a significant impact on customer engagement capabilities and business operations in retail.  Clearly, mobile devices are continuing to be a staple in consumers' everyday lives. According to the Demandware Q1 2015 Shopping Index, mobile phone orders increased by 59% in the first
quarter of 2015 and now account for 18% of all orders. "Orders and visits from mobile devices are soaring," says Elana Anderson, the Senior Vice President of Worlwide Marketing for Demandware.
Mobile Apps in the Retail Industry
Thanks to mobile apps, the opportunities for improved efficiency, productivity, communication and collaboration abound. In addition to attracting customers and improving service, mobile apps provide unique benefits for business daily operations. According to the Mobility in Retail Survey conducted in 2014 by EKN, 59% of retailers rate mobile optimization of applications as the top area of improvement in their current enterprise systems and infrastructure. The survey also highlights the following reasons to invest in mobility.
Mobile Apps Help Businesses Stay Ahead of the Pack
Regardless of the multiple sound reasons to invest in mobility, the survey notes that only 1 in 10 retailers report the wide-ranging mobility adoption across their enterprises due to high app development costs and long waiting times. Snappii, a rapid mobile app development company, offers over 70 powerful business apps, 100% customizable. You can also order a custom app and get it in just a few weeks while saving yourself thousands of dollars. Today, mobile technology is the key to success in any business, and Snappii makes it possible. Please visit our web page and see for yourself.