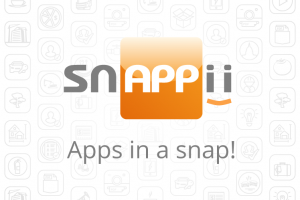 1.What areas of the U.S. are hardest hit by worker shortages?
The pace of economic growth in the U.S. is creating a real shortage of skilled construction workers. Some areas have been experiencing this problem more than others. Thus, for example, the highest in the nation job growth in Texas is brining a high demand for new housing. In fact, the oil and gas industry has been competing with construction companies for manpower.
2. Construction Industry Markets to Build Younger Workforce
Construction industry is not what it used to be a few years ago. It now employs laser and GPS-guided equipment, building-information modeling, and other things requiring strong computer skills. That is why construction firms are now looking for workers with advanced math, science, and technical skills. And the current generation of gamers seems to have quite a bit to offer. Take the mobile-crane operator, for example. "Because they played video games for so long, their hand-eye coordination is very fast and advanced," said L.J. Zielke, president of Allied Career Training, an apprenticeship program for heavy-equipment operators.
3. Construction Sept. Unemployment Rate Falls as Industry Gains 16,000 Jobs
This September, construction's jobless rate dropped to 7%, which is the lowest level since the crisis outbreak. However, Anirban Basu, Associated Builders and Contractors chief economist, says that "lower unemployment could make it more difficult for employers to secure skilled labor and could lead to an increase in interest rates next year."
4. Millennials aren't eschewing homeownership as much by choice as by circumstance.
David Stevens, former Assistant Secretary for Housing believes that strict credit requirements together with a reluctance to make such a serious financial commitment is what is keeping millennials from buying homes. He recommends that lenders lower their requirements for stellar credit histories, that governments reward first-time home buyers with a break on down payments or interest rates, that bankers lowers standards for applying for a mortgage for a condominium, and that parents or investors should be able to share the responsibility for mortgage payments.
5. America's Most Polluted Housing Markets
According to Homefacts, a U.S. housing market tracking company, St. Louis, Missouri, is the most polluted housing market in the U.S.
Here is how the other cities ranked in that study.
2nd most polluted – Baltimore City, Md
3rd most polluted – Hudson County, N.J.
4th most polluted – Essex County, N.J.
5th most polluted – Denver County, Colo.
6th most polluted – Philadelphia County, Pa.
7th most polluted – Salt Lake County, Utah
8th most polluted – Middlesex County, N.J.
9th most polluted – Jackson County, Mo.
10th most polluted – Tulsa County, Okla.