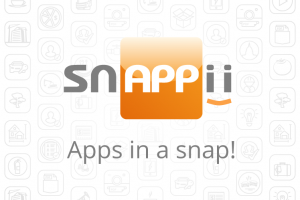 According to a recent research the most part of mobile applications developers is actually targeting the enterprise market.   The consumer market is easiest way to make money in mobile development. It seems that customers want mobile business apps for all they do and they are ready to pay for it while these mobile business apps are useful. However, in a long-term perspective, enterprise mobile app development might be a better way for developers to go; researchers insist the market is about to explode. In such a situation the developers must quickly react and give the customers what they want.
The market penetration of tablets is growing much faster than any previous computing platform, reaching 80 million unit shipments per quarter only four years since the iPad's launch. In fact, Gartner predicts that by 2017, a whopping 70 percent of mobile workers will be using tablets. Forrester predicts there will be approximately 900 million tablets in service by 2017. These tablets incorporate the appropriate form factor for editing documents and carrying out business tasks.
A lot of applications will be needed to enable those business processes on mobile devices. Herein lies the opportunity for application developers to cash in: Right now, those mobile business apps are mostly done by custom development. Commissioned development is, by far, the most lucrative revenue model in the business and productivity sector, bringing on average $67,000 per app per month. It is also very popular among developers, with 45 percent of organizations that focus on mobile business apps currently delivering custom development services.
The next step in the evolution of the mobile enterprise will be the widespread usage of enterprise cloud services and applications directly from mobile devices. This is already starting to happen; case in point, SAP today makes available more than 60 mobile business apps on the Apple App Store. But usage is still low as the mobile user maturity evolves.
The opportunity to create this new enterprise user experience is attracting an army of skilled mobile app developers. In 2013, approximately 900,000 developers (out of 2.3 million mobile developers worldwide) mainly targeted the business app market. Many more will join their ranks, since mobile business apps are built around more solid business models—often extending successful desktop/cloud service. The enterprise has a more sophisticated developer base and has more experienced developers.