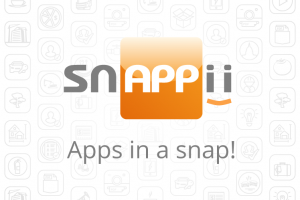 You've just built an iOS mobile business app or maybe an Android one. You're really proud of your design, the app works on every device you tested and there seems to be no competition in your niche. You feel you're onto a winner! A month later, your app still has very few downloads.
Either way, you can build great engagement and ensure people not only download your app, but also spread the word about it. Your aim should be to get more and more people to come to your landing page and then convert. There is a very important factor. Your landing page has to offer tremendous value. It shouldn't act only as an advertising page/banner for your mobile app. There are some ways to optimize your landing page for increased conversions and help your download numbers grow:
Headline is the most important element on a landing page. The headline on your landing page should attract the attention. If it makes people stop in their path and read further it's a big success. People are likely looking at many websites at the same time when researching on the Internet. Your headline should be refreshingly different.
The headline on your landing page carries the certain message or the sub-text. The sub-text lays context to the headline and describes the problem that your app is solving. Essentially, your sub-text should lead your audience to a call to action that will lead to conversions. The visitors should want to know more about your product. The idea behind the sub-text is to seal the deal.
You know that visuals convey emotions more effectively and instantly than words can. A picture should showcase the benefit or the result of using your app. Making a video for your app is a must. Videos are known to help give conversions a nitro boost on a landing page. But if you are going to invest in a video, make sure it has subtitles for the local language.
Ensure you have the link to download your apps included on the landing page. The download links or buttons should be visible and easily accessible. Make sure to include all links.
The more value you give to your users, the more attention and viral growth through word of mouth you will get. You shouldn't just advertise your app, but show your skills, your interest in the sphere and your focus on the development.