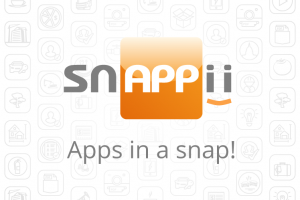 There are a lot of peculiarities from working at home. You can work when you want it. If you have children it`s a good way to spend more time with them. But there are also some disadvantages if you work at home, especially if you can`t organize your time. If you want to work at home successfully, you should know some rules about how to prepare for work, concentrate and be a good professional; follow this:
Get dressed as if you worked in the office. It will help you to concentrate and to perceive yourself seriously. Working in pajama and slippers you`ll think about how it was good and comfortable in the bed.
Eat at first and then go to work. Have a breakfast, drink tea or coffee. You don't need to wake up late and have breakfast near the computer – it will mix the processes for work preparing.
–          Eat healthy food, it will give you energy.
You should have a special working space. This place must be designed only for work. There must be only what you need on the table. You should work in order and cleanliness.
Make a timetable for a day, week or month. If you work a full working day, for example 40 hours per week, take as a rule to work since 9 for 5. You can begin and finish earlier, but you must be available for colleagues during working hours.
Make the list of important deals and follow it. Such a list will help you to concentrate at work and not to do anything else. There must be for example 3 columns: what to do today, tomorrow and the day after tomorrow. So, you can quickly do a work for today and start another one.
A good work at home needs masterful using PC, telephone and fax. These are the means of communication.
-You should know the programs you need at work as Word or Excel.
-Love your PC. Buy the second monitor. It will grow the productivity.
-Use wireless telephone line. Learn how to organize a conference or how to turn off the microphone.
-Have a printer near the table and the stock of paper near it. It will help you to print, scan and send documents quickly.
Use mobile applications for smartphone or tablet. It will help you to save plenty of time, money and paper work. You can save the data right on the device and work productively even from traffic jam, hospital or vacations. Download or customize the app that you need and control your business anytime and everywhere.
Take breaks. Even at the office, you don`t work all day long. Take tea or coffee, eat apple or go out and take a gulp of fresh air. Let your eyes relax. Such breaks will help you to work more productively and effectively.
Following these rules will help you spend your working day at home more effectively and successfully.