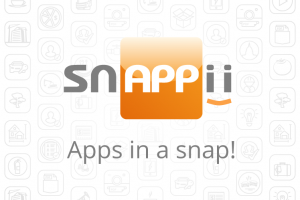 It`s not a secret that mobile applications become the main tool of commerce. Experts say that 25% of all retail will be based on mobile technology by 2017. And the usage of smartphones and tablets will rapidly grow.
It means that your company automatically needs a good mobile app strategy. The right choice is half the battle. But how can you front-load it for success?
First of all you should understand why your company needs a mobile application and what for. The answer depends on how your clients use the app for buying your goods. If they can do it in new, convenient and relevant ways – you should start your mobile app strategy.
Then the process of mobile app development begins. An app that gives customers just these things, and can later (if all goes well) do it dynamically and at scale. Flexible, convenient and relevant. Let's look at some key components of your strategy for making this happen.
The mobile app strategy begins with the idea of interaction. The main thing is to create an app that provides customers all they want anytime and anywhere.
"Many times our customers think we're designing interfaces to be pretty and pleasing to the eye," says Sean Mahoney, president and CEO of AndPlus. "Really, it's important to think about what the user feels about the application after he or she is done using it. Is he or she thinking 'Geez, that was tough, thank God I got through that', or is it closer to 'Wow that was quick, I wish I could do more through this app.''
The guarantee of rapid growth of the app is the ease of use. Clients don`t need to know how the app was developed, on what platform and what formulas were used for it. The important thing is result. If there is functional and clear interface it`s not difficult to access and interact with the software back at the shop.
"Backend platforms provide a set of fairly standard functionality like data storage, user authentication, integration with social networks, push notifications — things that most mobile mobile business apps need to be successful, but aren't going to differentiate your app in the end."When you use a cloud-based backend, instead of spending time writing boilerplate code, your development resources are freed up to focus on designing the user experience on the front end."-says Amell, chief executive officer of StackMob.
So, the main goal is to concentrate on the user`s satisfaction, which is the driving force for mobile app using. And finally, your initial user-end concept may change under the pressures of customer demands. That's almost always a positive point of interaction. Be ready to it.