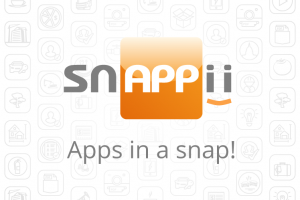 The usage of mobile applications became more and more popular. The business entrepreneurs do a lot to invest in this fruitful business. During the last several years a lot of industries appeared in this field of business. One of the leading part is mobile medical applications. And the mobile business apps do not just contain advice or knowledge about health. There are much more features you can hardly imagine.
This type of mobile applications in the market becomes inevitable as they can be extremely helpful during emergency situations and in planning treatment as well.   Thus, the topic of medical application development is worth to be discussed. The market of mobile health applications is predicted to grow by 30% and the number of applications related to health as well as fitness will increase significantly. But there are some things that mobile developers must know about medical applications.
Till now, the mobile medical applications were oriented on health advice and drugs, related to cure. But the essence of medical applications rapidly changes, as it has a big growth on the market. A lot of mobile application developers for health are doctors, as they certainly know how the application must work. It also produces some profit. So, medical application is like a link between the patient and the doctor. It is also a part of marketing, as big pharmaceutical companies promote their products in the form of such applications.
With the rise of so many mobile applications development companies in the market, the mobile business apps for same domain are frequently duplicated on the App store. At the same time such a sphere of business needs regular analysis and development. It`s not easy to develop a mobile medical application. There must be a lot of specialists who are responsible for precision and accuracy. As the usage of that applications depends on people`s health.
Snappii is one of the leading mobile app development company with more than 4 years of experience in iOS and Android app development. We choose the best developers for mobile application mobile business apps for medicine and health creation. In our store there are such mobile business apps as My Medical, Medical Home Care, Medical Office visit, etc. If you are a doctor, nurse, patient or even an owner of a drug store, you can customize the app that you need for you business for free and without any program knowledge. Or give us your requirements and we will customize the app for you.