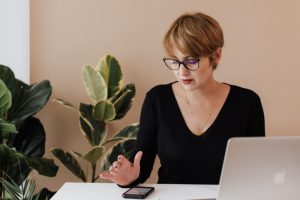 There is a dilemma: to choose a ready-made business app or order a custom app creation. The first way is much cheaper and easier to access, but you will have to settle for only existing functions, even if they do not fully meet your needs. The second way is the opportunity to get a completely tailored app, which will meet any specific requirement of your work. However, this is associated with high costs and development time.
App customization as the best way to meet all your business requirements
Snappii is the leader of powerful mobile solutions for business, and it offers a third way – app customization. Most of Snappii's ready-made apps can be modified in accordance with any specific needs. For example, we can add necessary forms or use your own existing ones. App customization requires much less financial costs and time. Many companies in various industries have already evaluated this solution. Snappii provides a finished product in weeks, not months!
Snappii has been a game-changer for our home care agency. Our management staff is constantly in the field as we provide care for seniors throughout most of Western Pennsylvania. It has enabled our company to scale and increase our geographical footprint while keeping overhead down. Snappii did a great job of building out our app initially, and thanks to the user-friendly system, we are able to update the app on our own. Support has been great and is also quick to respond to any questions that we may have. We honestly could not run our business at this time without our Snappii App!
~John Bennett, Executive Director, Sunny Days In-Home Care, Inc.
If you have a similar business, we are ready to instantly customize the In Home Care Providers app for you.
Here is one more example. We have created the Precast Erectors Planner app for Coreslab Structures. It is a great tool, which provides plenty of benefits. "An app like this can save $4,000 per hour," says Mark McGee, Field Operations Manager at Coreslab. Snappii team can customize this app to meet your specific requirements to let you get the same success as Coreslab.
Find more of Snappii's ready-made apps here. Contact us to discuss your requirements and get a free quote for the app customization.