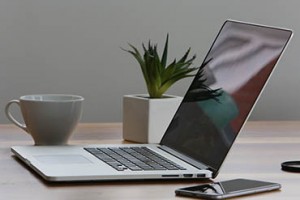 Mobile application development is booming these days, allowing anyone regardless of programming skills and education to become a real app maker thanks to codeless app development platforms like Snappii's. This is how a 17-year-old Nick D'Aloisio built and later sold his app Summly to Yahoo for an estimated £18m. You could be next. Here are some tips on what to look for when you decide it's your turn to create a stellar mobile app.
Greg Blackman, the senior director of business development with Los Angeles-based ad tech company OpenX, is sure that the best way for developers to start is by "scratching their own itch". In other words, think about an app that meets a need that hasn't otherwise been met, and start from there. Blackman also recommends doing a round of interviews with potential customers to ensure you're on the right track, "Once you present it to enough people, you can see your target audience, and you see how much they light up. When you put the idea in front of them, you should see a pattern where they light up every single time the value proposition is made clear to them". Of course, this doesn't mean total originality has to be core to every single app. As Andy Smith, CEO of mobile game developer XMG Studios, puts it, "If something already exists that you want to do, find that and ask yourself if you could do it better".
When Less is More
A novice developer may sometimes find himself trying to figure out how much to pack into an app. Gary Yentin, the founder and CEO of Toronto-based marketing firm App Promo, believes that brevity and economy are the main components in the process of endowing an app with features. Likewise, Blackman recommends a "less is more" approach, particularly for developers who are new to apps or to a particular app category. "All of the additional bells and whistles, the social hooks, they don't matter if you can't get the one thing down that makes a dollar from the app," he asserts.
Top-Notch Customer Support
Last but not least, always pay special attention to customer support when choosing an app development platform. Issues and difficulties are inevitable, while a reliable and efficient support team can help navigate through rough water and stay on course. Snappii, a rapid mobile business app development company, is proud of its unique drag-and-drop codeless platform and its stellar support team. Visit our page today and see for yourself.