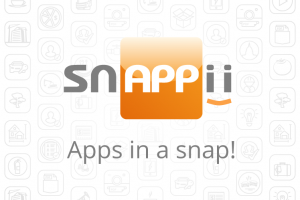 There is a great amount of night clubs in big cities. Young people adore going out Friday and Saturday nights.  How to make them choose your club among numerous competitors. There is a way out of the problem. Apple gadgets and smartphones are really hot among youngsters as devices keep them updated and allow to communicate with their friends. Time spent on watching TV has been declined rapidly as young people get all the necessary info from web, listen to music, watch films, download a huge number of mobile business apps for fun and study and etc. It is obvious that creating specific mobile mobile business apps for night clubs will greatly increase a chance to be found and stay out among others. Put all available info into your app including opening hours, special parties, menu, contact data and etc. to make it easier for people to find you. Every download from the Appstore or Google play will lead more youth to your club. You can even send them Push Notifications to let them know that there is a cool party in the evening or a special menu.
Nearby functionality will allow users to find your location in seconds without searching it. Having a reservation form in your app will enable them to book tickets and tables. They will just fill out the form and email it to you. It is convenient, isn"t it? Adding a discussion forum to your app will let young people discuss different issues, exchange opinions, ask you questions or assist others if they know the answer. That is a good way to get feedback and see what to change to become even more attractive. iPhone,iPad or Android app will save a lot of money and time as it will both promote your night club and help you communicate with visitors. If you provide a way for your customers to communicate with you via an app it cuts down on your phone calls giving you more time to tend to other tasks that need to be done to prepare for the day and or evening.
Besides you can reward your frequent guests by implementing QR code coupons into your app. Let them get discount for drinks or even a free entry if they come and scan QR code several times already. Due to PayPal release app purchases are available, let users pay for tickets via app, they will be pleased to get such an option.
Feel free to fill out
App Development Request form
on Snappii site if you decide to get this app. Your requirements will be reviewed and you will have the app you really want shortly. Some of Snappii mobile business apps are available in the
App Gallery
and
Preview app
too. Check this out to figure out the opportunities and advantages
Snappii web service
can offer.