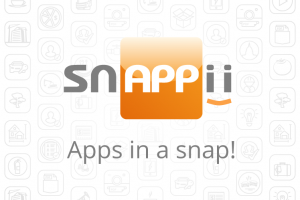 We continue reviewing the ways how mobile mobile business apps can simplify working process of many industries.
Every business should use up-to-date technologies to promote themselves and make the work quicker. Let's take a look at equipment inspecting industry. Equipment inspecting is necessary as cranes, heavy machinery, trucks and other kinds of equipment cost hundreds of thousands of dollars. The process usually takes a lot of time as requires much paper work and reaching distant locations. How to eliminate paper forms and make sure what has to be fixed and where. And there is a real way out of the problem – mobile mobile business apps. iPhone/iPad and Android mobile business apps allow operators to check in daily so that locations are known. Using various types of forms workers can easily send reports containing all the necessary information including an exact location, pictures of equipment problems, comments on the issues and so on. All such mobile business apps due to Nearby functionality and form enhancements can easily track the equipment. Identify and document what type of inspections have taken place and when the inspection took place. Useful mobile business apps created by Snappii will eliminate manual process and paper.
If you are interested in such an app and want to get one for your iPhone,iPad or Android feel free to let us know about it here.
Snappii
builds a lot of mobile business apps to work on different platform simultaneously for every industry. Go download the Snappii
Preview app
and see which mobile business apps are already there. Don't forget to visit
App Gallery
in where the best mobile business apps are included.