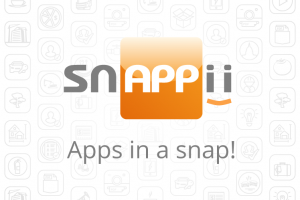 Want to have total control over how PDFs generated from your app look?  Now you can. First create  PDF templates using online tools like http://www.pdfescape.com or http://www.pdfamigo.com/.  Take any PDF form you already have and import it into Snappii Editor when creating a Universal form. There are no limits on what your PDF can look like. For example, say you want to generate a standard W-9 form, or you have a company standard form that you want the app to generate. No problem. Your app can literally generate any PDF form.
Simply create your PDF file and name the form fields according to your fields in the Datasource. Save the PDF. Create an Excel spreadsheet with the corresponding form fields' names. Save this spreadsheet and upload to the Datasource dialog. Save it.
Drag and drop the Universal Form element, after you set it up, i.e. select the saved datasource, choose the layout, open the settings for the Universal Form – click Submit by Email, select the PDF format and put a check next to Use PDF template. See the screenshot below:
Click Upload, select your saved PDF template, you will see the fields mapping will open, map the fields of your PDF template with the fields from the datasource. Save and close. Now just add form elements like you would normally do for your form. If you are doing it first time, please check out this tutorial.
If you are using tables in your form, these PDF fields should start with "table_"
Instead of inserting the whole picture in your PDF report, you can substitute it for a link to this image. Simply put a check "Show URL instead of image".
Login to your account now, update the existing forms, or create new forms with Snappii Custom PDF feature.