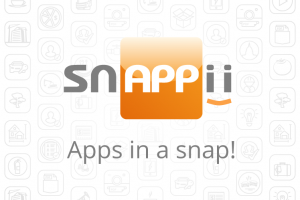 With the increasing number of professionals working outside the main office, the use of remote working tools has also radically increased. Global workplace provider Regus conducted a survey among more than 44000 senior business people. The survey shows that a staggering 86% of workers globally have used at least one tool enabling remote work in the previous month.
Business apps' opportunities for remote workers
New mobile technology is the best solution that provides workers with required mobility and other useful tools which are available on their mobile devices thanks to mobile business apps. Sean Suematsu, European Document Scanning Solutions Director at Canon Europe, comments, "With mobile working and connectivity to cloud services on the rise, organizations are looking for ways to ensure their business processes can cope with the demands of employees working more remotely and making use of smart devices". Respondents from Singapore also highlight that the needs of remote workers are strongly driving the uptake of cloud' applications, which provide them with cost-effective access to office tools wherever they are (91%).
Mobile business apps provide not only constant convenient communication but also a number of unique features. For example, for working with documents, mobile apps offer easy and quick sharing from a distance.  This way, mobile business apps make workers fully operative even when they are not in the office and, in fact, save them time, reduce costs, and boost productivity.
Paul MacAndrew from Regus Singapore comments, "With more businesses offering staff the opportunity to work remotely at least occasionally, online tools are helping to overcome some of the hurdles traditionally associated with working from outside of the office. From feeling out of touch with colleagues, to being unable to access documents on the company server, technology is bridging the gap".
With remote working becoming the norm, mobile business apps development for such workers is also the normal and necessary process for any successful business.  Snappii, a rapid mobile app development company, offers high-quality ready-made business apps for different industries. Moreover, by using our codeless platform, you can create the app you need yourself. Please visit our page for more information.