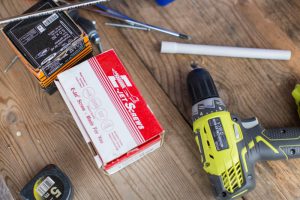 Modern field service businesses require a certain level of automation. The old method of manually processing became outdated. It is extremely time-consuming and doesn't lend well to modern dynamic and agile field service industry. Field service apps have a 25% market penetration today. They track employee activity, schedule work, keep communication, control conditions, track a progress, support safety and more. Needless to say, they can do a lot for any business. Here are several major activities which can and should be automated with field service apps.
Work orders
If you are going to start field service automation, pay attention to work orders. These paper-based forms can be extremely difficult to produce manually and share. Your business clearly deserves better. Digital work orders allow users to create, process, assign, track and report work orders right at any mobile device. Just imagine in how many times it simplifies the process! The right and accurate information is provided in time just in a few clicks. No more unreliable paper forms and constant trips between the office and the field. Snappii offers a ready-made Work Order Assigner app. This app already contains all necessary features to easily and quickly create and assign professional work orders. Work Order Assigner app is ready to use and you can download it at Apple App Store and Google Play.
Timesheets
Paper timesheets, time cards and schedules are inconvenient for field service, and lead to confusions, mistakes, delays and waste of time. Timesheet and time tracking mobile apps can become better solution. They allow field team members to add work time, as well as have an accurate timesheet with all changes at hand. And managers are able to keep all technicians under control and ensure smooth workflow.
Estimates
A lot of estimates are done in the field. Unreliable and untimely estimates can have quite negative impacts on customers and cost money. That's why field service companies should move to special mobile apps for estimation, invoicing and billing. Job Estimator app from Snappii allows its users to quickly create professional project estimates that cover all necessary information. The app can also do all the calculations. Recently we have added a speech-to-text feature and an ability to import clients from the address book or Excel file. Download Job Estimator app (iOS and Android) to save time on estimating and win more jobs.