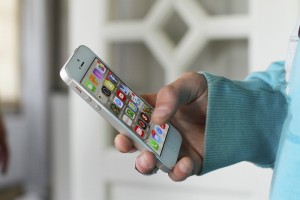 The mobile app management firm Apperian has conducted a research based on which Mark Lorion, chief marketing officer of Apperian, concluded that "we are seeing mobile adoption kick up (in the enterprise) and average numbers of apps moving up". In other words, we are entering 2016 with an impressive demand for business app development. However, before developing mobile strategies and ordering their enterprise apps, business owners and everyone else involved in the decision- making should know the following facts about app development.
Bugs Happen
The existence of libraries and third-party API integrations make mobile app adoption quite complex, so bugs are inevitable. Hence, don't expect a bug free app development but rather look for a development company with a strong QA team and the ability to quickly find and fix them.
Start Small
Paul Graham, a partner at Y Combinator, advises, "The way to do really big things seems to be to start with deceptively small things. Maybe it's a bad idea to have really big ambitions initially, because the bigger your ambition, the longer it's going to take, and the further you project into the future, the more likely you'll get it wrong". Don't try to create a universal app for everything. It is a long and expensive process with difficult adaptation and integration. Instead, it is better to focus on the certain type of work and the necessary feature for it.
Alternatively, thanks to rapid app development and fast customization of ready-made apps, you can have as many quality apps as you want for any type of operation. For example, Snappii, a rapid mobile business app development company, offers a great number of ready-made apps that can be easily customized in accordance with your requirements and needs in just a few days. Moreover, you can order a completely new app from scratch for your business and will get it within a few weeks.

Apps Require Frequent Updates
Once you've developed an enterprise mobile app, you'll always need to make sure that it's up-to-date. Frequent updates will ensure that your application works seamlessly on its users' devices and that it offers all the features it needs to have at a given time. Last but not least, ongoing updates generally improve the reputation of the company and, according to a new study by BI Intelligence, "more frequent updates tend to be associated with higher ratings from app users, according to iOS App Store and Google Play statistics."