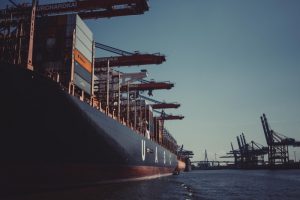 Bill of lading is one of the most important shipping documents involved in the supply chain process. According to the Supply Chain Management Encyclopedia, "bill of lading (B/L) is usually a document issued pursuant to a contract of carriage of goods by sea. This document is a versatile document recording the receipt of goods which also provides evidence of the contract of carriage and may also serve as a document of title to the goods it represents". There are different criteria on which bill of ladings can be defined and divided. It usually depends on the requirements of the shipment. Here are some types of bills of lading.
Straight bill of lading
A straight bill of lading is used when payment has been made in advance of shipment. The specified party has to take the delivery of the cargo and can't re-assign it to anyone else. Another name of such bill of lading is "non-negotiable".
Order bill of lading
An order bill of lading is used when shipping cargo prior to payment. A carrier should deliver the cargo to the importer, and at the endorsement of the exporter the carrier may transfer title to the importer.
On board bill of lading
An on board bill of lading is issued when the cargo is loaded onto the cargo ship or cargo plane. This bill of lading is required in order for the exporter to get the payment.
Clean bill of lading
A clean bill of lading is issued when the cargo is received in an apparent good order with no damage on packages apparently or other irregularities.
Through bill of lading
Under a through bill of lading, the shipping carrier can pass the cargo through several different modes of transportation and distribution centers. It converts both the domestic and international carriage of an export shipment.
The advantages of digital format
Nowadays more and more companies, engaged in the carriage of cargo, use mobile solutions to simplify and optimize the work with bills of lading. Digital format allows specialists to avoid tedious and unreliable paperwork. There are smart and multifunctional bill of lading apps to generate, fill in, track, store and share bills of lading in a snap.
Snappii offers ready-made Bill of Lading Manager app to easily and quickly create bills of lading and provide them to third parties. Use your existing client database, auto-fill the saved information, calculate total costs, instantly email the bills in the PDF format and more. Learn how the app works from this video. Bill of Lading Manager app is available in Apple App Store and Google Play.
Need your own custom app? Snappii will create it from scratch in accordance with your specific requirements. Also we can use your existing forms. Contact us here to discuss.