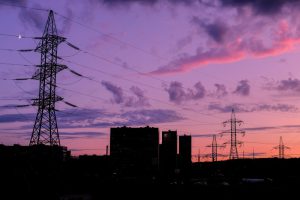 There are more than 3.5 million miles of power lines in the USA. They require regular inspection, which is a time-consuming and manual job. In addition there are unforeseen inspections, for example after storms. Nowadays power grid companies try to implement new technologies to optimize their job.
Drones are here to help
The consequences of hurricane Irma in Florida and Harvey in Texas have encouraged the aviation authorities (FAA – Federal Aviation Authority) allow the use of drones to assess and inspect damages. This contributed to faster restoring of power lines, and ensured workforce safety in dangerous areas.
Effective, convenient and safe
When it comes to occupational safety, the drones are unbeatable. Power lines are mostly inspected by observation from the ground using binoculars or by climbing. Also there are inspections by helicopter, however it is a complicated and expensive process. This way, work of industrial climbers is the most popular method. It always involves significant risks for life and health. Drones provide a clear advantage here. Climbing is no longer necessary for pure inspections.
The benefits of mobile inspection apps
In addition to development and implementation of drone technology, mobile software for work with received inspection data is also developing and spreading. Thanks to mobile inspection apps, specialists can easily collect any data, process and analyze it, manage the inspections and maintenance works, predict potential problems to prevent them and make better decisions, manage and store all necessary documentation and more.
Snappii is a leading provider of business mobile solutions. We helped thousands of companies take their business to the next level. We are able to create a custom business app from scratch in accordance with your specific needs. Snappii is proud to offer the solution of highest quality and greatest speed. Send us your requirements to discuss them and get started. Inspection apps are one of our major directions of work. We can use your existing usual inspection forms and checklists and convert them to the digital format. Avoid paperwork and spend time more profitably. Send us your forms and get a free quote to start.