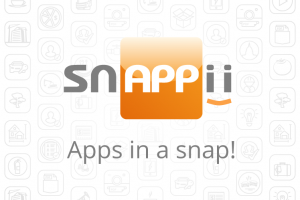 Mobile business apps are very useful thing for any business of different industries. If you decided to enter the group of successful business app users, you should know some moments about building apps for your business.
First of all you need to define the goal you want your app to achieve. You should invest your time and money conservatively in the beginning. Mobile business apps can help you in lots of different ways. And knowing what you want to accomplish is really important. Robert Boyle, digital media strategist/EIR at Squeaky Wheel Media, a digital communication agency said: "Be specific when defining your goal. Have everything in the app focused on making this happen."
It is very important to know what others in your industry are doing with their apps. "Do a search on the app stores around keywords associated with your business to see what other people are doing in your space. You'll be able to see where your competitors are … and where they're not." Boyle suggests.
Understand how users look for apps and how you can make yours stand out. You should brand your app and make it famous. You can start with the icon you design to match your app. The first thing a user notices is your icon. It should attract attention and cause a reaction. Your icon should not contain anything superfluous, but it must be associated with a brand. Your app name can also be used to lure new users. Be creative and maybe a little bit provocative.
It may be that DIY doesn't meet your needs. Then you should be prepared to hire a mobile app developer. You must be sure in some important questions. Have they developed apps for clients that meet goals similar to yours? Do they understand design? Snappii can help you in such important process. Snappii has created a platform for developing sophisticated, feature rich mobile business apps without writing any code. Whatever you chose: DIY or the professional developer, Snappii is a good decision. Snappii is the most powerful visual mobile business application platform on the market today.