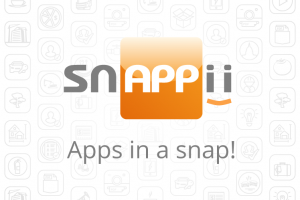 General contractors manage a variety of considerations as they oversee a building's construction, including budget, materials and schedule. They also must ensure compliance with a wide range of regulatory requirements, from environmental standards to legal employment practices. One of the most important concerns a general contractor must control, particularly in the construction industry, is safety.
The United States Occupational Safety and Health Administration (OSHA) is an agency of the United States Department of Labor. OSHA's mission is to assure safe and healthful workplaces by setting and enforcing standards and by providing training, outreach, education and assistance.
Clearly, the federal government considers construction safety a significant concern. In 2006, more than 59% of all federal inspections performed by the OSHA nationwide, 22,891 inspections in all, took place in the construction sector. OSHA conducted an additional 27,672 state inspections at construction jobsites.
In 2010 OSHA launched a program called the Severe Violator Enforcement Program (SVEP) to address repeat violators, and is increasing enforcement to bring companies in line. According to OSHA's website, construction companies make up a whopping 60% of the severe violators list, while all other businesses represent only 40%. About 55% of all violators are small employers, with less than 10 employees.
Construction companies understood that they must avoid having an infamous Severe Violator label. The best defense against injury and loss is a comprehensive understanding of risks and deficiencies within your construction company and projects. Proactiveness is another important part of any safety program. Training is the essential component of the successful safety plan. "We do extensive training for our people," said Dino Sideris, Safety Director for Bob Moore Construction. "All of our people in the field have completed the OSHA 30-hour course, have been trained in first aid and emergency response, and have earned CPR certification. Even our administrative employees, from our receptionist to our CEO, have been trained in first aid and CPR." Training is available through a wide range of sources.
The next component of the successful safety program is to self-inspect. You should be able to document and have on hand safety inspections and records. Superintendents and safety representatives walk the jobsite several times a week, observing work processes, documenting procedural violations and potential hazards, and implementing corrective actions. You also should make safety documents always available to any of your employees. This can be done by providing checklists, PPE inspections, equipment inspections, best practices and so on as mobile apps.
Nowadays your employees are being able to pull out their smartphone or tablet and pull up a PPE inspection that allows them to quickly assess safety questions. Snappii offers mobile business apps in different industries such as construction, inspection, heavy equipment, oil & gas, public safety and many others. Snappii has created a platform for developing sophisticated, feature rich mobile business apps without writing any code. Native iOS and Android Mobile Business Apps are made in a few days not months. Snappii is the most powerful visual mobile application platform on the market today. Our company will provide you with everything you need in construction safety. The results are well worth the effort.  No one in your company would be able to claim they did not know safety procedures, did not perform the safety checks, etc.