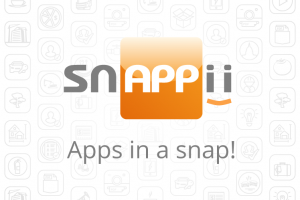 Karen Beatrice, in an article on mobilelabsinc.com entitled "Three Common Problems in the Mobile App QA Process" shared the following problems with the mobile App QA process.
Problem #1: Mobile App Testing is Not Thorough – or Not Completed at All
Problem #2 – Lags in Development Can Lead to Shorter Testing Time
Problem #3 – Lack of Requirements Can Inhibit QA Capabilities
I encourage you to go to Karen"s article to read more thoughts on these 3 problems.
Other important statistic from the study reveal the following information of great concern.
Two-thirds of companies are inadequately testing mobile applications
Only 31% of respondents currently test mobile applications
65% of respondents conveyed that they don't have right tools to test mobile mobile business apps.
52% do not have access to required devices.
34% of organizations lack the testing methodologies and processes
29% of organization lacks specialist expertise  necessary to effectively certify mobile application
Performance of the mobile app has emerged to be primary focus for most of the organizations( 64%)
37%  are Testing Mobile App in Manufacturing domain followed by Energy& Utilities and Healthcare(Each 35%)
One of the greatest concerns all enterprises who have or in the process of developing a mobile app is who is in charge of the decision making during the development of their application and, of even greater concern, who is in charge of the QA process.
In too many cases, at a cost of hundreds of thousands of dollars, the development of an enterprise app is contracted out to either an independent firm or even to two individuals capable of writing Objective C for a native iOS app, another for Java code for a native Andoid app, and possibly even a third for HTML5.
In many cases those same individuals may be tasked with doing the QA on their own code, or often even hiring another organization to just do the QA.  With the incredible popularity of developers with these skills, as you can see by the lists of jobs on both Monster.com and groups specifically for these skills, the costs and availability of these designers can easily become a six figure bidding war.
Regardless of whether the developers do the QA or an organization is hired at another substantial cost, you can guarantee that no matter how much you tried to educate them and provide substantial documentation, no developer or QA lab is going to understand your company and your customer needs for your Application more than your staff.
When you develop enterprise mobile mobile business apps on the Snappii Platform, your staff can easily build an app using the WYSIWYG Drag and Drop Visual Editor for iPO, Android and HTML5. Your staff doesn"t need to know any code, the Snappii Platform will write the proper code as soon as your code is complete.
At any time in the development process, you can build your app and with the Snappii Live Build Preview App downloaded to the device you would like to test, you can begin testing the functionality immediately. If you find corrections or think of other features you"d like to add, you simply return to the editor, make your changes, rebuild the app and test it on your device again.  Because of the visual nature of the Snappii Platform, you can create a development team from different parts of your company like Sales, Marketing, HR, Finance, Service, and others to work on both the development and testing of the app.
Learn more about the Snappii Platform today by going to http://www.snappii.com. If you find you have questions, use the chat feature to talk to one of our many professional developers or you can send them an email at
support@snappii.com
. Never hesitate to contact me if you have further questions.