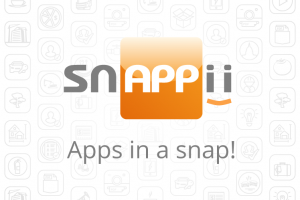 There exist a lot of ways to improve sales in company.
Snappii introduces some of them:
Video content needed.
It`s not a secret that it`s better for customers to watch a video, than to read a huge description, FAQ or manual. Our brains process visual information 60,000 times faster than text. We understand visuals faster because they affect us both cognitively and emotionally.
"Cognitively: Graphics expedite and increase our level of communication. They increase comprehension, recollection, and retention. Visual clues help us decode text and attract attention to information or direct attention increasing the likelihood that the audience will remember."
"Emotionally: Pictures enhance or affect emotions and attitudes. Graphics engage our imagination and heighten our creative thinking by stimulating other areas of our brain (which in turn leads to a more profound and accurate understanding of the presented material).
Lots of recent researches prove that customers buy more products on sites with video on the lagging page, they also stay longer on sites with videos, and even better — they are more likely to return.
Save customer`s time.
57% of visitors abandon a website if it takes more than three seconds to load. It's important that your website is resilient and scales to meet user`s demand, since 24% of people cite downtime as the reason they abandoned their shopping carts. Improving your site's scalability will prevent slow load-times and downtime, ultimately keeping more customers on your website and driving more purchases.
     3.  Post reviews.
Posting customer`s reviews is also one of the most important tips for sales increasing.
According to Forrester Research, consumers trust brand recommendations from friends 70% of the time, and ads only 10% of the time. Consumer reviews act as this kind of friendly recommendation on your product page. Make sure to include them on your site — and expect to see an 18% uplift in sales online.
So, focus on the goal. Don`t afraid to use new technologies and make a mistake, analyze statistics. Remember, that one hour per week can replace several working weeks per year.  Time is money. Save customer`s time and get money for that.