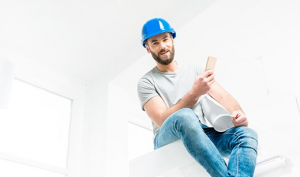 Dealing with work orders is a quite complicated process for construction field staff. And change orders are even more time-consuming to operate with. It is time for modern construction companies to think seriously about a good system to optimize their work with change orders.
An issue to solve
Construction project means a huge amount of data. Processing of this data can take hours. What about change orders, a worker have to fill out a plenty of paper forms about a project and changes. Paperwork at the jobsite is a real headache. That's why implementing mobile forms in this process is a rescue for construction staff.
The major benefits of mobile forms
Mobile change order forms are a way to save 60 minutes a day and more. Moreover, mobile forms allow data to be more accurate. No more mistakes associated with bad handwriting and untimely delivery of data. Mobile forms are safe and are always available to provide.
Meet an app to optimize change orders
There is a way to make mobile change order forms even more efficient and useful. Snappii offers a Construction Change Order app. This app contains the full advantages of mobile forms and provides some additional features.
A worker can create a project and add all necessary information. Due to the in-built calculator it is simple to estimate total hours and costs needed to complete a particular project. Then he or she generates a change order request. All required data about the changes is quickly filled in the pre-made fields. The worker sends it to approve. The report is generated and waiting for review. An approver can use Construction Change Order app from the other side. He or sheopens the project and finds the change order. The approver changes the status (approve or reject) and the worker can easily check it. You can get a visual idea of the Construction Change Order app from this short video. Download and try the app right now.
One more advantage
Snappii offers a unique feature of customization its apps. Send us your requirements and get a free quote. We've helped thousands of companies in many industries and one of our major advantages is speed. For example, Snappii team can add your own forms to the app in weeks.
Join the era of mobile forms and their benefits
Moreover, anyone can try Snappii Form Converter and use various ready-made mobile forms in a Snappii Mobile Forms app. Also you can convert your own forms to their mobile analogue. No special skills required, it's easy and available for any specialist. One important point is that after filling out mobile forms, Snappii allows users to generate the forms into the report in the PDF format. Don't have time to do it yourself? Snappii team will quickly convert the forms for you. Just send them to us.
Do you spend a lot of your working life solving problems? Snappii can help you avoid a part of them. Start making your business more successful and profitable right now.