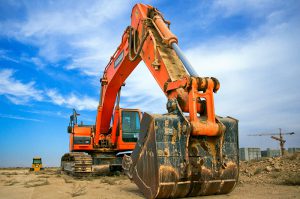 Heavy machinery is expensive construction equipment, and also it is expensive to repair or replace. All companies try to extend the life cycle of the equipment with the best maintenance practices. There are special mobile apps to help with the long-term service of the most vital construction equipment.
Start extension of heavy equipment life with an inspection app
Regular heavy equipment inspections help prevent expensive downtime and repair. They help predict when failure is likely to occur, allowing you to find a solution to problems before they happen. Heavy equipment inspection apps are the best way to conduct fast, convenient and easy inspections right in the field. Also such inspection apps cover each major system and component of heavy equipment. For example:
– visual inspection,
– undercarriage inspection,
– fluids inspection,
– exhaust inspection,
– safety compliance inspection,
– etc.
By implementing heavy equipment inspection apps, the maintenance cost can drop by 25%.
Replace paperwork and win more time and efficiency
One more benefit of heavy equipment inspection apps is a fact that specialists don't need to carry piles of paper or bulky laptop in the field and they can use just their smartphone. Reducing of time-consuming operations contributes to more efficient waste of time and resources. Moreover, the whole team has instant access to collected data. Any issues can be immediately reported to the right people.
Mobile check-lists are always at your hand
A heavy equipment inspection check-list is highly recommended by various organizations. Heavy equipment inspection apps contain check-lists with each itemized task associated with certain intervals: daily, monthly or seasonally. The check-lists can be quickly converted to the reports. This is not just convenient, but also legally protects companies. They are able to provide necessary information when required.
Maximize the lifecycle of heavy equipment  with Snappii
Snappii has been working in the business app market for about 10 years. We offer field process automation predominantly in construction, inspection, inventory and work order sectors. Snappii provides both ready-made multifunctional apps and custom app development according to your personal needs. We want to present a Heavy Equipment Inspection app in this blog post.
Meet your smart pocket assistant
The Heavy Equipment Inspection app is an essential participant of your successful equipment maintenance program. The app allows users to easily
– check all components and assemblies,
– indicate problems, disrepairs, malfunctions in the equipment performance,
– collect and process necessary data on major equipment systems,
– notify mechanics about maintenance issues or repair services required.
– generate complete reports and send them,
– store all the data locally on the device,
– work in online/offline mode.
One important point is that the Heavy Equipment Inspection app is 100% customizable. We can modify the app according to your personal needs. Get a visual idea of the Heavy Equipment Inspection app from this short video. Download and try the app right now. It's available for iOS, as well as Android devices. Also you can contact our support team with any questions and requirements to customize the app.