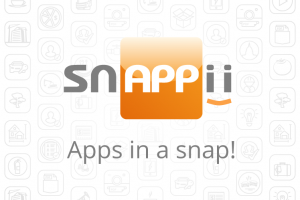 It's not a secret that every company or individual who's planning to create a mobile app for their business, wants this app to be successful. But did you know that one in four mobile mobile business apps once downloaded is never used again? It means that about 25% of mobile business apps are downloaded, tried once and then discarded. However, this rate doesn't mean that yours is going to be one of those, right? Let's consider it as an advice to better plan your business app development.
Here in this article we tried to enumerate some tips that for sure will help your app to succeed and some mistakes that can prevent your app from being successful.
Platform. Apps are different from websites. This means that one and the same version cannot run on all devices. So you will have to choose the operating your app is going to support. And this is the first challenge. What is the best platform choice for you business app? iOS whose app developers are making the most money on their mobile business apps? Or Android that appeals to the masses with affordable phones and tablets meaning that it has a much larger user base and more potential users of your app?
I believe that the app should run on both iOS and Android, especially taking into account the fact that today it is easier than ever. There are really many tools that allow business people to create mobile mobile business apps once and deploy everywhere without writing a line of code. Snappii is one of these tools. Utilizing it you can create mobile business apps that will run on iPhones and Android smartphones, iPads and Android tablets. There's no need to make choices between platforms.
 Just remember that compatibility is one of the major keys of an app success!
Target Audience. Any app is built for a specific audience of users. The better it is specified, the fewer are the chances to make an incomplete product. If you as a business owner see the needs, the goals of the app, the problems it will solve, the most needed features will be defined and implemented. There is a market niche to be occupied. And if it gets narrowed, it will get stronger.
The Snappii Platform allows you to create mobile business apps oriented at different industries and thus different audiences. Apps for such large-scale industries as Construction, Property, Oil and Gas as well as small business like Insurance Agencies, Law Firms, Restaurants, Stores, mobile business apps for inner company usage as well as the masses – all these mobile business apps are doable with Snappii.
Think of mobile customers in the first place!
Intuition, Simplicity and Accessibility.  Remember that the second chances are rarely given and apply this rule to the relation between your app and your mobile customers. If they can't figure out how to use it without a guide, possibly they won't give you a second chance.
All the useful information and functionality has to be accessible and easy to find and navigate.
Snappii enables visual drag and drop mobile app creation with the help of WYSIWYG online editor. You can visually build your business app and immediately see it running on your mobile device. Developing, testing, modifying mobile business apps is easier than ever. Make the app look as you wish, add the information and features you like. Check how it works on device to make sure everything is intuitive and easy to access.
Intuition is important to provide a better user experience, get more engagement and brand loyalty.
Design.  Beautiful app design is important but not everything. Your app should be eye-catching, but not overloaded with graphics. You need to find this balance.
With Snappii you can create custom mobile app with unique look and feel. The design opportunities offered by Snappii can only be limited by your imagination.
Remember that design is important, but the functionality is the key.
Budget Planning. If there is a fixed budget for the project, you as a business owner have to invest it with maximum efficiency and lots of efforts. Additional features can be put off for the next version of the app.
Making mobile business apps with Snappii is much cheaper, faster and easier than hiring developers. Business people can now make mobile mobile business apps themselves – no need for extra-spending. Save you time, effort and money.
Remember, there's always a way to create a business app at very reasonable cost in order to justify a purchase.
Flexibility. Mobile market is constantly changing. Customer requirements change, new trends and mobile devices appear, and more, and more. That's why the owner must be quick to react to all the changes.
Snappii enables easy and quick app updates. Just add the changes your need to your app, save the changes and publish the updated app version – it will become available in the app stores right at the same time.
Changes may not be that radical; but it's always good to be prepared.
Hurry up and go mobile today. Snappii will help you do it quick and affordable.