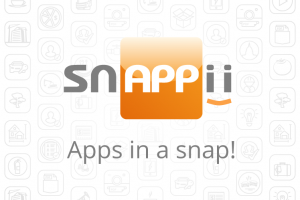 The rise of inspection software gives inspectors lots of advantages allowing them to save time and effort in checking sites and handling their reports. The days of submitting paper forms with handwritten notes and printed pictures are over. Now, inspectors can present professional, digitized reports of each site, each item, and each process they need to check. It allows them to present the inspection results in a visually appealing manner which leaves a good impression on both clients and managers.
Snappii presents a series of Inspection mobile mobile business apps for various industries including construction, oil and gas, heavy equipments, property, pipeline, food and more. Utilizing these inspection mobile business apps has many benefits.
Portability is Practical and Convenient
There were days when an inspector had to look around the site, take down notes, bring out a camera, and snap a few pictures to give managers a visual understanding of what the problem is. Reports about the inspection had to be done at home or office, where the inspector would have to collect the data they had gathered to furnish a report. Since the advent of smartphones and tablets however, an inspection officer can just bring his or her mobile gadgets and complete the report in the same place, at the same time. With the Snappii inspection software, one can conveniently perform detailed and exact assessments and present the report through email or print it via wireless printer.
Small devices – Big Efficiency and High Performance
An inspector is obliged to carefully check every item find any problem or defect it may have and take a prominent image of it. Inspecting pipelines, welding, construction sites, climbing roofs, oil derricks and wells, checking vehicles, roads and bridges can be tiresome, especially when carrying bulky items like cameras and laptops. However, with just one inspection app, these experts can capture all the details and have it recorded at once. Snappii Inspection mobile business apps can gather all the important information and merge it effortlessly in a digital report.
All inspectors perform their jobs differently according to each one's preference. Some prefer utilizing mobile business apps onsite, and others prefer putting together a report back at their home. No matter how different these ways are, the main need is still the same—to perform the best, the most detailed and accurate inspection.  And the Snappii Inspection mobile business apps are here to help!