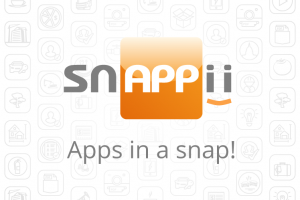 Over 1 billion smartphones and tablets are in use by customers, employees, partners and agents across the country and around the globe. Consumers are quickly turning mobile app usage from just the fun of social networking and games to the every day necessities of mobile banking, ecommerce and a host of business purposes. Some large insurance companies have increased their marketshare by jumping on the mobile app bandwagon and now it"s
even easier
for any insurance and property/casualty companies to follow suit with their own mobile business apps.
Insurance companies providing mobile mobile business apps offer an invaluable services to their customers, employees and partners by providing timely access to information, quotes, claims and account management. Along with a more efficient and cost effective means of managing an internal and external "customer base", a full service insurance app dramatically reduces paper usage for a "go-green" approach to business.
With an insurance app built on a flexible, scalable,
easy-to-use platform
offering cross-platform native app functionality:
– Customers can now
   Ask for quotes anytime from anywhere
   Manage their accounts
   Report claims with Pics, video, etc
   Eliminate Ajusters making a physical trip to every incident
   Pay bills
   Reduce paper forms
   Get answers faster any time of the day
– Employees can now:
Get access to corporate systems from anywhere, anytime and increase productivity
Eliminate paper forms
Leverage BYOD and require less IT purchases
– Partners and Agents can now:
Service more clients
Service clients faster and easier
Eliminate paper forms
Make less trips and provide timely follow up
Snappii now offers
features
and
functionality
that enables full-service, customized Insurance Mobile App creation:
Ability to create mobile mobile business apps without coding
Ability to leverage any programmer and non programmer to create and manage mobile mobile business apps
Dramatically Reduce cost of mobile mobile business apps
Enable multiple app releases with minimum effort
Support for complex calculations
Mobile forms completion and submission (including photos)
Complex data access
Push Notifications
Easy no-coding integration to Legacy systems
Putting the right insurance information into customers" and employees" hands in a timely and efficient manner through a mobile app means improved productivity, increased business and more satisfied customers. That"s the kind of insurance policy
every business needs
.